Will the Redesigned AT&T Retail Stores Bring in Customers?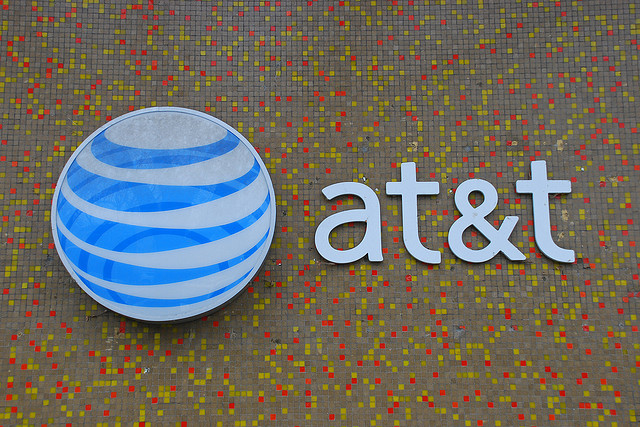 AT&T (NYSE:T) customers in La Grange, Illinois, a suburb of Chicago, will be among the first to try out the mobile carrier's new retail store concept that executives at the company have been mulling over for two years. The big change has to do with the shift from physical retail to online purchases. "The future of retail is all about personalized service and education," Paul Roth, AT&T's president of retail sales, says.
Seemingly taking a page out of the Apple (NASDAQ:AAPL) Store playbook, the new AT&T stores will sport retail staff equipped with tablets so that transactions can occur fluidly throughout the store. Cash registers, counters, and terminals are gone making the experience within the store more personal through a side-by-side purchasing experience.
AT&T research found that customers who know exactly what they want will opt to purchase the product online — customers who come into stores, however, are often looking to learn about products and learn from retail staff on a more personal basis. AT&T concluded that physical stores must do everything they could to reduce communication barriers. Pictures of the new store highly resemble Apple Retail Stores circular "learning tables" and various stations that would facilitate a more personal experience for customers.
"In our prior merchandising scheme, we offered smartphones and accessories in different parts of the store. That's not a solution. It's a transaction. If we put them together to show how they work, now we have a solution," Roth explained. This concept has been put into action through AT&T's "experience zones" where customers can explore the different ways that new smart phones can integrate with technology. For example, a music zone will have phones set up next to speakers, and a digital home section might have examples of media integration.
"Prior to putting it together as a complete lifestyle solution, consumers didn't see the value. Now they can discover solutions they didn't know existed," Roth said of the new strategy. Research also indicated that customers wanted to be "rewarded" for going into physical stores, meaning they want to feel as if the store is warm, inviting, and personal, which AT&T is trying to capitalize on with furniture and decor that focuses on a high-tech experience along with more comforting materials like wood.
By the end of 2013, AT&T expects to have 15 to 20 stores ready with the new design. Starting in 2014, the redesign will start at an accelerated pace. The goal is a complete redesign of every store.
The redesign comes at a time when the battle between mobile carriers is starting to heat up after a long duopoly with AT&T and Verizon (NYSE:VZ) ruling the market.
Sprint (NYSE:S), recently acquired by Softbank, is gearing up to surge into the market with a 4G LTE spectrum larger than all of its competitors. Jim Cramer theorizes that the company has room to grow 30 to 40 percent. Additionally, T-Mobile (NYSE:TMUS) recently introduced a zero-down strategy to try and get back into competitive shape as the carrier's market share continues to dwindle.