Will the Siemens Purchase Strain Nokia's Mobile Unit?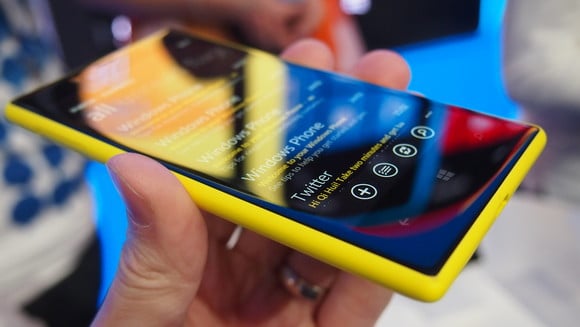 Nokia Corp.'s (NYSE:NOK) announcement yesterday to acquire Siemens' (NYSE:SI) entire 50 percent stake in their joint venture, Nokia Siemens Networks, has analysts wondering how the company, with a long-term junk credit rating, fierce competition in the smartphone market, and recurrent network business, will cover losses at its mobile phone unit.
Global leader in mobile communications, Nokia, paid 1.7 billion euros to gain full control of Nokia Siemens Networks (NSN). The transaction is expected to close during the third calendar quarter of 2013. Upon closing of the planned acquisition, NSN will become a wholly-owned subsidiary of Nokia. President and CEO of Nokia, Stephen Elop, said, "NSN has established a clear leadership position in LTE (long-term evolution), which provides an attractive growth opportunity. Nokia is pleased with these developments and looks forward to continue supporting these efforts to create more shareholder value for the Nokia group."
Joe Kaeser, Siemens Chief Financial Officer, added, "With this transaction, we continue our efforts to strengthen our focus on Siemens' core areas of energy management, industry and infrastructure as well as healthcare.  The full acquisition of NSN by Nokia offers an attractive opportunity to actively shape the telecom equipment market for the future and create sustainable value."
The NSN deal was less than analysts expected considering Nokia's net cash position was at 3.7-4.2 billion euros at the end of the second quarter. However, in a statement Nokia said if the NSN deal had closed in the second quarter, the cash position would have been 2-2.5 billion euros, indicating a cash burn of 350-850 million euros in the second quarter. It is this level that has taken analysts by surprise.
According to analysts, Nokia is likely to face tight times with financing costs and debt renegotiations. Canaccord said Nokia's cash burn could continue at a similar rate in the coming quarters and forecast the firm could end 2014 with just 1 billion euros net cash. Bank of America Merrill Lynch added that such a rate suggested Nokia could be in a net debt position in only four quarters. Nokia has also struggled to reverse its decline in the smartphone market, heavily dominated by Apple Inc. (NASDAQ:AAPL) and Samsung Electronics Co., because of its insistence on using Microsoft (NASDAQ:MSFT) Windows Phone software, which is unpopular with consumers.
Many analysts believe Nokia may list the network business or boost its cash position by selling network equipment manufacturing. NSN was established on April 1, 2007, as a joint venture combining Nokia's Networks Business Group and Siemens' carrier-related operations for fixed and mobile networks. Nokia Siemens Networks has since become a leading global provider of telecommunications infrastructure, deploying networks in more than 150 countries around the world. The company's focus is in offering innovative mobile broadband technology and services.
Investing Insights: Will The iWatch Send Apple Higher?