Will This Apple Store Ruin Downtown San Francisco?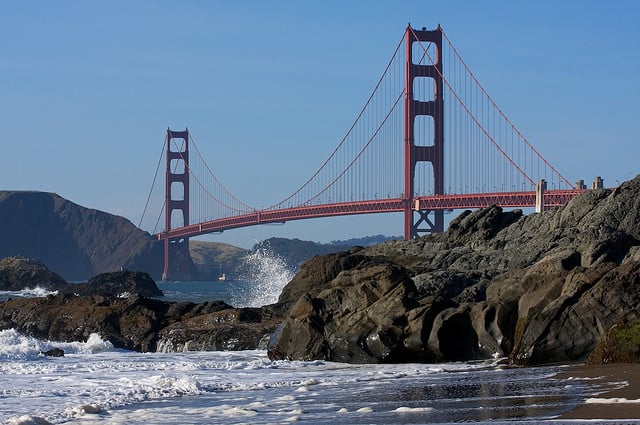 Ever since the first Apple (NASDAQ:AAPL) Store opened in 2001, the tech company's retail chain has received accolades for its unique store design and unmistakable branding. However, a proposed store for a new location in San Francisco is stirring up some local controversy.
Most Apple Stores feature sparse, minimalist interiors constructed from wood, stone, and glass materials. Although the Apple Store proposed for San Francisco's Union Square is no different, it is the target of criticism for its potentially negative impact on one of San Francisco's most popular public spaces. Via Apple Insider, the San Francisco Chronicle's urban design critic John King called the proposed Apple Store building "a box that would look at home in Anymall, U.S.A."
King's biggest bone of contention appears to be the impact that the proposed store will have on the surrounding public space. The Apple Store will diminish the size of a public plaza behind it, as well as create a blank facade on the side that faces Stockton Street. King also critiques the all-glass storefront that faces the south. Presumably this is an environmental concern since the store would require a greater amount of energy to keep it cool if it receives sunlight through the glass front all day.
Then there is the question of the historical Ruth Asawa fountain that is currently located in the Stockton Street plaza. The fountain was made by the famous Japanese-American sculptor Ruth Asawa and has been a feature of the plaza since 1973. King notes that the fountain is not visible in any of Apple's plans for the store. Although it is not entirely clear, this seems to indicate that the fountain could be removed.
Despite the concern over the neighborhood impact of this new Apple Store, the plan is likely to proceed since it appears to have the backing of San Francisco's city planners. This new store will replace the current San Francisco retail store that is located at Stockton and Ellis. The Union Square location will be 45 percent larger to accommodate the store's growing popularity. There are a total of three Apple Stores in San Francisco, including the store that is changing locations.
Apple analyst Horace Dediu at Asymco notes that Apple Stores are the most successful retail stores in the U.S. based on sales per square foot. According to Dediu's analysis, each Apple Store averages revenue of $13 million per quarter.
Here's how Apple has traded so far this week: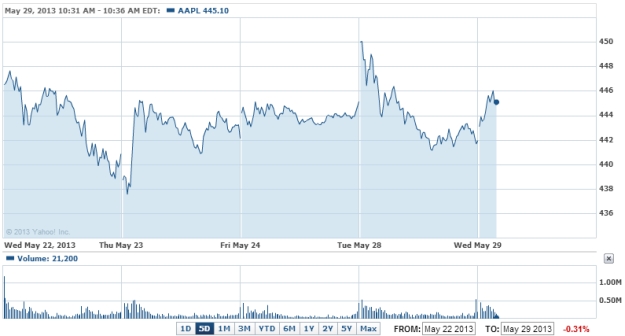 Follow Nathanael on Twitter (@ArnoldEtan_WSCS)
Don't Miss: Wet iPhones Are Giving Apple a Cold.