Will This Apple Supplier's IPO Fund New Display Tech?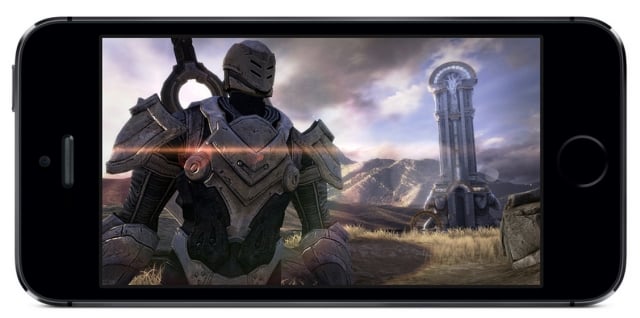 One of Apple's (NASDAQ:AAPL) display suppliers may soon receive an investment boost as it accelerates its plans to go public. According to unnamed sources cited by the Wall Street Journal, Japan Display is expected to raise as much as $2 billion in an initial public offering that should happen before March 2014. The IPO will take place on the Tokyo Stock Exchange and should be worth around $7 billion.
Japan Display was launched last year when Hitachi, Toshiba, and Sony (NYSE:SNE) decided to merge their various display businesses in order to better compete against large display makers such as Samsung (SSNLF.PK). Although each of these electronics companies still retains a small stake in Japan Display, the majority of the company is controlled by a government-backed investment fund known as the Innovation Network Corp. of Japan.
As noted by the Wall Street Journal, Japan Display is a known supplier of high-definition LCD displays for Apple's iPhone 5 and iPhone 5S devices. These LCD displays incorporate a specialized in-cell technology that allows Apple to decrease the overall thickness of its mobile devices. As previously reported by CNET, Apple also gets iPhone displays from Sharp and LG Display (NYSE:LPL).
Although a Japan Display executive previously told the Wall Street Journal that its IPO would occur in April of next year, the company has apparently decided to move more quickly. The Wall Street Journal also notes that Japan Display's IPO funding may be used to further finance its OLED, or Organic Light-Emitting Diode, display technology.
OLED technology is especially well-suited for flexible display purposes since it can be fabricated on a thin plastic substrate. This type of display would be especially well-suited for a wearable tech device, such as a smartwatch.
However, the majority of OLED displays are currently manufactured by Apple smartphone rival Samsung. On the other hand, if Japan Display were to develop its OLED technology, it might provide Apple with a reliable source of OLED displays for any future wearable tech devices.
Here's how Apple closed out the trading week.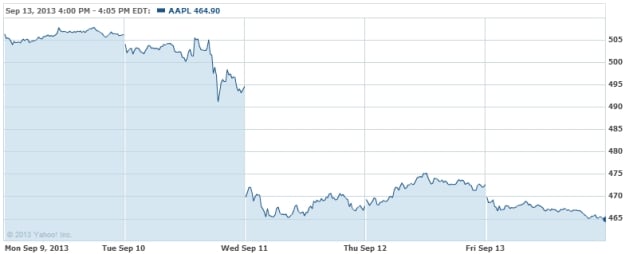 Follow Nathanael on Twitter (@ArnoldEtan_WSCS)
Don't Miss: Will Apple Halt DoCoMo's Hemorrhaging?