Will This Apple Trend Hold True?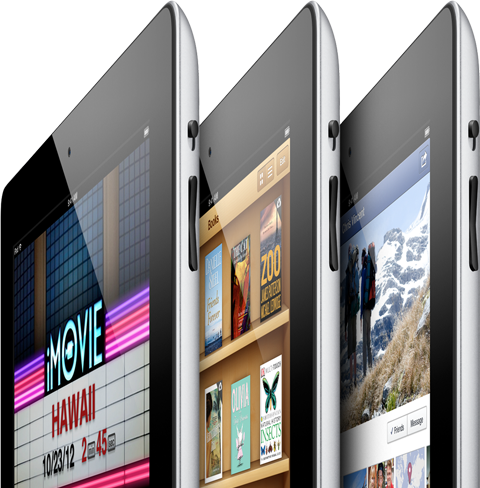 Given the undeniable precision, not to mention flair, with which Apple (NASDAQ:AAPL) unveils its new products, it is not surprising that analysts have picked up on the trend and now adapt their future predictions based on a close analysis of the past, just as if they were forecasting the next big earthquake.
The longest dry spell between Apple product launches came in 2011, when 216 days passed between the event announcing the iPad 2 in March and the iPhone 4S launch in October. However, since the first iPhone was released in 2009, the average waiting period has been 123 days, according to AppleInsider. This data would suggest that Apple will have something new to show the world once again in March or April, Piper Jaffray analysts Gene Munster told clients on Friday in a research note.
In the note, seen by AppleInsider, he commented that the new products would likely come in the form of an updated iPad; his forecast is supported by the fact that the past two spring events have made similar tablet announcements. Because Apple just introduced the iPad mini last October, but only made slight changes to its full-sized counterpart at the time, Munster believes that Apple could overhaul the design of the larger iPad, giving it a Retina display with characteristics akin to that of the mini…
"We believe Apple could update the full-sized iPad to a body style similar to the iPad Mini. Additionally, we believe that the iPad Mini could get a Retina display, although that may happen later in the year given the supply constraints Apple faced on the Mini in the December quarter," Munster wrote.
Apple TV may also see some changes as well. Although a recent rumor that Apple was set to host a developer-related event regarding its television aspirations was shot down, Munster believes that the company may offer updates and maybe even an early version of the App Store in advance of the device's formal launch. "We would expect to see an Apple TV update in the next six months if Apple plans to launch a television by the end of the year, which we still expect," he said. "We believe the updated Apple TV software could 'prime the pump' for the ultimate television."
Don't Miss: Is Apple Secretly Planning Video Game Market Dominance?