Will This Japanese Carrier Finally Embrace the iPhone?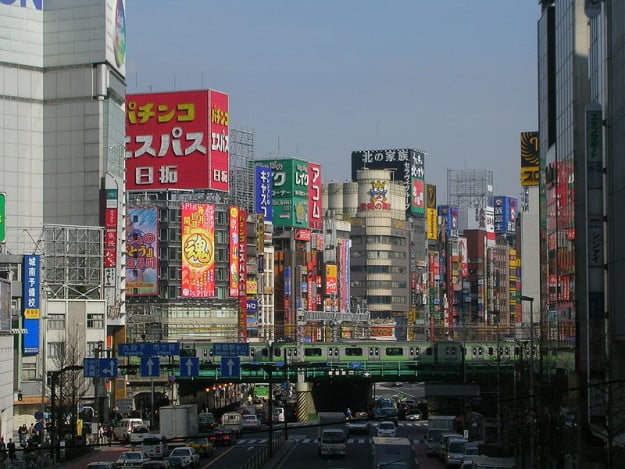 Despite being Japan's biggest wireless carrier with over 60 million subscribers, NTT DoCoMo has yet to offer Apple's (NASDAQ:AAPL) iPhone. Instead, DoCoMo has adopted the unusual strategy of focusing its promotions on only two handsets: Sony's (NYSE:SNE) Xperia A and Samsung's (SSNLF.PK) Galaxy S4.
However, the Wall Street Journal notes that DoCoMo may have lost some subscribers over the past several years to smaller carriers that offer Apple's flagship device. In an exclusive interview with the Wall Street Journal, DoCoMo Senior Executive Vice President Kazuto Tsubouchi revealed some of the reasoning behind his company's iPhone strategy.
One reason why DoCoMo still doesn't carry the iPhone may be the restrictive conditions that the Cupertino-based company imposes on carriers of the iPhone. "What are the conditions that come with the iPhone? Other Japanese carriers are selling iPhones at very low prices, and that means their sales expenses must be very high," notes Tsubouchi.
One of the most obvious restrictive conditions for offering Apple's iPhone is its iOS operating system. "Also, some of DoCoMo's own services that we provide on Android phones won't work on the iPhone, which doesn't leave room for much customization, so we have to give up on them," adds Tsubouchi.
Tsubouchi admits that the iPhone is "a very well-balanced smartphone," but he also points out that, "things have changed from the time in the past when the iPhone looked like the god of all smartphones." In other words, the features found on Android-based devices are now comparable to the iPhone, which makes it less crucial for DoCoMo to include the iPhone in its lineup of products.
Finally, the DoCoMo executive questions how many customers the iPhone would actually bring to the carrier. Since iPhone users in Japan already subscribe to one of DoCoMo's rival carriers, Tsubouchi notes that his company would have to "convince current iPhone users that using iPhones on DoCoMo's network is better than using them on other carriers' networks."
How well has DoCoMo been faring without carrying the iPhone? According to Tokyo-based researcher BCN Inc. via Bloomberg, DoCoMo has helped Sony increase its share of the mobile market from 14 percent to 36 percent in the period from mid-May to mid-June. Meanwhile, Apple's market share has slipped from 40 percent to 25 percent over the same time period.
Don't Miss: Here's Why Airlines Love Apple's iPad.
Follow Nathanael on Twitter (@ArnoldEtan_WSCS)