Will This Office Supplier Become the Newest Apple Retailer?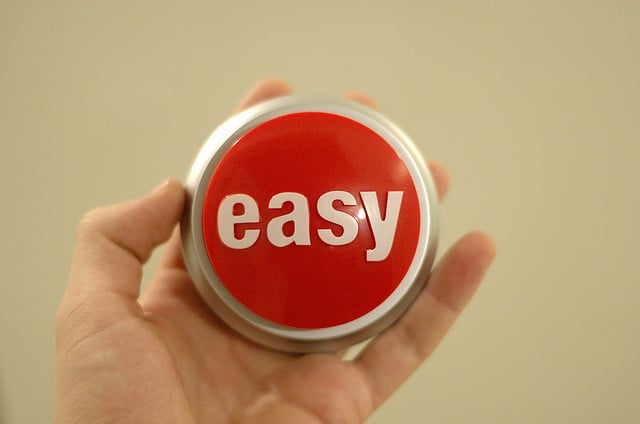 Office supply chain Staples (NASDAQ:SPLS) may become the next major retailer to offer Apple's (NASDAQ:AAPL) products through its online store. According to 9to5Mac's exclusive inside source, Apple and Staples have already inked a deal that will allow the Staples Online Store in the U.S. to begin selling the iPad and iPod on October 1.
Although Staples already sells the iPad via its website in Canada, this would be the first Apple device distribution deal for its U.S.-based online store. Earlier this year, Staples began selling various Apple accessories through its website and brick-and-mortar stores in the U.S.
According to 9to5Mac's unnamed source, the accessories distribution deal was a test run to see if Staples would be able to sell enough Apple products to warrant a full distribution deal. Apparently, the amount of Apple accessories that Staples sold convinced Apple that the office supply retailer should also sell the iPad and iPod products.
If Staples sells enough Apple products through its online store, it may be able to start selling the iPad directly from its physical retail locations. According to 9to5Mac's source, Staples will need to achieve a certain quota of online iPad sales each week in order to qualify as a full retail partner.
Further, each Staples store will have to refer one iPad sale per week in October, two per week in November, and five per week in December. If this sales quota is met, Staples will be able to start carrying iPads in its physical retail stores beginning in 2014.
Staples' iPad sales may get a boost from a rumored upcoming iPad launch event. According to France's MacGeneration, Apple will host a "new special event around October 15." Many industry watchers anticipate that Apple will unveil the fifth-generation iPad and second-generation iPad mini at this event.
Here's how Apple traded on Friday.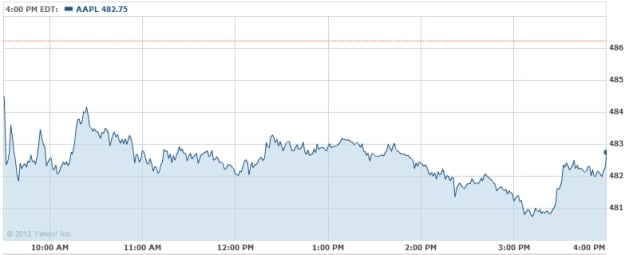 Follow Nathanael on Twitter (@ArnoldEtan_WSCS)
Don't Miss: Larry Ellison Is Getting Pay Heat from Oracle Investors