With Ballmer Glue Gone, Will Microsoft Spin Off Xbox?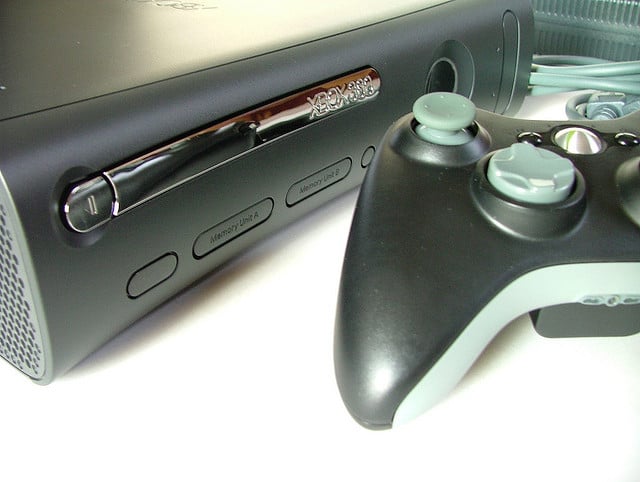 Now that Microsoft Corp. (NASDAQ:MSFT) CEO Steve Ballmer's departure is officially impending, investors are becoming increasingly interested in how the company's structuring and strategies will change upon the appointment of a new leader. Especially of interest to shareholders is the fate of Microsoft's Xbox video-game business. This division of the company has been of hot debate, with many investors campaigning for a spinoff but Ballmer standing firmly in opposition.
Though many analysts still argue that the Xbox spinoff as unlikely, especially due to Ballmer's recent company reorganization, Bloomberg highlighted why investors are becoming more vocal about the prospect. One reason is that many shareholders don't believe that Microsoft still belongs in the hardware business.
Other divisions of the company have taken off as of late, and many maintain that the entertainment device is doing little to facilitate sales for the core business services and software. Alone, Xbox could be worth at least $17 billion — thus, allowing the hardware unit to stand on its own could unlock potential shareholder value while freeing up Microsoft's other divisions.
In addition, Xbox as a standalone business could help Microsoft make up the lost ground its stock has suffered since Ballmer's appointment 13 years ago. Since then, the company has lost $280 billion in market value, falling behind Google (NASDAQ:GOOG) and Apple (NASDAQ:AAPL) in both the smartphone, tablet, and Web search markets.
Before his departure announcement, Ballmer was working to combat these losses by launching a companywide reorganization plan, but it now looks as those his efforts will have to be completed or modified by his successor.
And many, including Pat Becker, a fund manager at Becker Capital Management who spoke to Bloomberg, hope that this company takeover will include a revamped strategy that considers the possibility of Xbox as its own entity. Though the unit still brings in $7 billion in annual sales, many believe it could be even more lucrative if it concentrates solely on operating margin and benchmark revenue targets like rivals Nintendo and Sony Corp. (NYSE:SNE) do.
Following in Nintendo's footsteps would put Xbox's valuation at $17 billion, and many believe that route is the most profitable one, especially as Xbox prepares to go head to head with Sony as the two launch their new consoles, the PlayStation 4 and Xbox One, in the U.S. within a week of each other.
Still, not all investors are on board the Xbox standalone train. Many take the position that Microsoft's Xbox division allows it to have a presence in multiple technological markets and thus optimizes its potential profitability. Staying under Microsoft's umbrella is also seen as vital to Xbox staying afloat. Brian Blau, an analyst for Gartner Inc., said to Bloomberg: "The game business is not easy. The roadway is littered with carcasses."
Blau's analysis of the industry is accurate, especially considering the recent popularity of mobile gaming — but for now, investors will have to hold tight to see how Xbox fares. Ballmer still has a potential 12 months to go, and the lame duck could have even more plans he wants to lay down before his departure.