Would a Breakup Unlock Value for Barnes & Noble?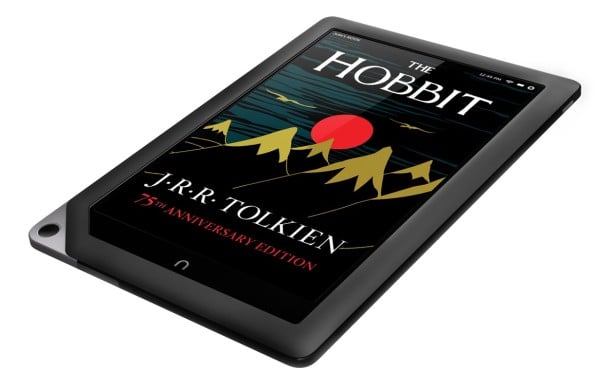 The closure of Borders — an international book and music retailer — in 2011 signaled that the fate of terrestrial booksellers was in question. Barnes & Noble (NYSE:BKS) attempted to avert disaster by launching the Nook e-reader, based on Google's (NASDAQ:GOOG) Android mobile operating system, in 2009.
But the device failed to help the company ride the changing technology wave, mostly because e-readers failed to compare to the technological innovations brought by Apple's (NASDAQ:AAPL) iPad. Amazon's (NASDAQ:AMZN) Kindle e-reader did fight neck-and-neck with Barnes & Noble's Nook in its early days, but its device has felt the fading e-reader popularity much less severely than Barnes & Noble, a fact evidenced prominently in the bookseller's fiscal third-quarter results.
Barnes & Noble's results only grew worse. The company's losses more than doubled in the fourth quarter, proving that the bookseller could not forge a path to success in the digital reading ecosystem. Alongside the Nook division's 10 percent year-over-year decline in revenue, the company announced that it would discontinue its Nook tablets.
"It's not that the Nook failed," Forrester Research digital analyst James McQuivey said in February to The New York Times. "It's that the world of tablets exploded, going faster than anyone expected, putting us in a place where tablets are now a fundamental part of our computing and lifestyle entourage, not just a handy device to consume a bit of media."
A breakup of the company now seems like a realistic prospect. Leonard Riggio, the company's largest shareholder and the architect of its massive expansion in the 1980s and 1990s, announced in mid-February that he was considering buying Barnes & Noble's retail book operations. "The plan by Mr. Riggio, disclosed in a securities filing on Monday, highlights how relentless competition from online sellers and elsewhere, which has demolished much of the traditional book-selling industry, continues to hound Barnes & Noble," the Times reported on February 25.
Analysts have calculated that a breakup of the company could boost its value by 44 percent, according to Bloomberg. Separated, Barnes & Noble's three businesses — the retail chain, the Nook digital business, and its college bookstores — could be valued at $25.86 per share. In comparison, shares closed at $17.97 on Thursday, a price far below the stock's all-time high of $47.40 recorded in 2006. But since then, the success of the Kindle and the iPad have squeezed profits.
Speculation was reinforced by the resignation of CEO William Lynch last week, which came after Barnes & Noble reported three straight annual net losses. "The company is in a transition period, and we have no immediate plans to name a CEO," spokeswoman Mary Ellen Keating told USA Today following the announcement.
"They need to do something sooner rather than later," Calvert Investments analyst Steven Soranno told Bloomberg in a phone interview. "For shareholders, there is a sense of urgency. If they can realize good value from making that right sale, I think that's better for shareholders." The firm owned Barnes & Noble shares as of June 30.
According to Makor Capital's head of research, Albert Saporta, the company should take the bookselling business private and sell off the Nook business. That would be the best way to unlock value at Barnes & Noble, he told Bloomberg. "The share price does not reflect the real value of the retail business."
Don't Miss: Analyst: Nokia's Windows Phone No Match for Android or Apple's iOS.
Follow Meghan on Twitter @MFoley_WSCS