Yahoo Buys Itself a Christmas Present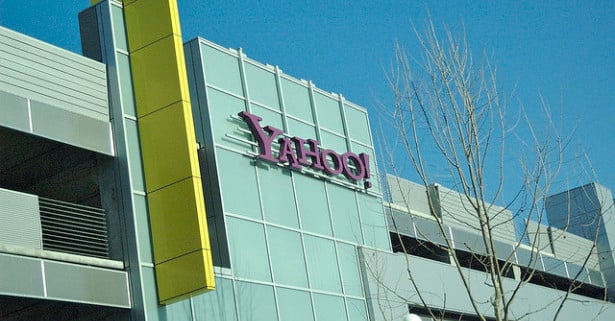 Yahoo (NASDAQ:YHOO) Labs announced in a blog post today that Yahoo has acquired natural language processing company SkyPhrase. SkyPhrase uses artificial intelligence in an attempt to speed up the process and create a more well-rounded method for teaching machines how to understand human speech.
"In Yahoo, we have found a company that not only shares our vision, but delivers a rich collection of information and services to a massive user base. We are excited to join Yahoo Labs to continue to work on our shared vision of making computers deeply understand people's natural language and intentions. We can't wait to take things to the next level together," SkyPhrase said in the announcement on its site.
SkyPhrase was particularly appealing to Yahoo because of the company's focus on fantasy sports. SkyPhrase has tested its language learning tech with an app for fantasy football fans that allows users to quickly and easily search for relevant stats, choose players, and even set up alerts, according to a report on the company from Tech Crunch.
Yahoo has acquired two fantasy sports apps recently, Bignoggins and Hitpost, as the company seeks to get in on the multibillion dollar industry that is fantasy football. The Fantasy Sports Trade Association (FSTA) reports that 33 million people in the United States are participants in fantasy sports this year, with the majority focusing on football. Fantasy sports fans love their hobby so much that they're willing to pay for apps like Bignoggins' "Fantasy Monster" and "Draft Monster" in a market flooded with free mobile games.
Adding technology from SkyPhase to its fantasy sports app could give Yahoo a further edge in the field, and natural language processing is a field ripe with growth potential. SkyPhase is more accurate than competing NLP technologies like Apple's (NASDAQ:AAPL) Siri and Yahoo could likely find many uses for it outside the fantasy sports realm as well.
Follow Jacqueline on Twitter @Jacqui_WSCS
Don't Miss: Google Nexus Smartphone Vulnerability Discovered.