Yahoo Is Making Some Apple-Focused Overhauls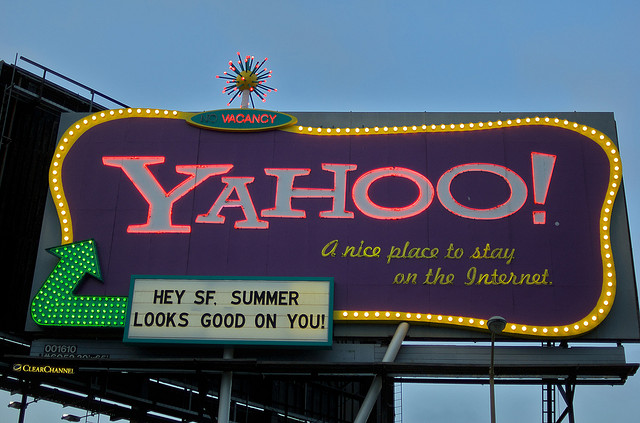 Yahoo (NASDAQ:YHOO) Chief Executive Officer Marissa Mayer is looking to overhaul the company's Yahoo Finance app along the same lines as the updated Yahoo Weather app, which won an iOS design award from Apple (NASDAQ:AAPL), according to sources who spoke to the New York Post. Yahoo Finance, which provides updates on the stock market and economy news, will be completely redesigned with iOS 7 in mind. Apple is set to launch the new iOS in the next month, so Yahoo's under pressure to have the Finance app ready by then.
The Post pointed out that app developers usually design for iOS first, then Google's (NASDAQ:GOOG) Android operating system. While Yahoo Weather has been available on iPhone for months, it was just launched on Android this week. Apple is more likely to promote an app that makes the iPhone look good, so Yahoo will be looking to create an aesthetic similar to its much-praised weather app for Yahoo Finance.
"The developers are working to make sure the apps take advantage of new iPhone features and fit new design paradigms," a Yahoo insider told the Post. Even Yahoo's logo is getting a makeover, which will be unveiled on September 4.
Since Mayer became CEO of Yahoo in 2012, she's been working overtime to help the company play catch-up with rivals like Facebook (NASDAQ:FB) and Google, which were much faster to transition to mobile. Mayer has been acquiring start-ups left and right to grab the best mobile engineering talent she can get her hands on. While Mayer is hoping the technique will help Yahoo cover lost ground in mobile, some have disparagingly referred to her method as creating a "Franken-Yahoo," or a company with a lot of parts that don't fit well together.
Yahoo Weather and Yahoo Finance have powered the iPhone's standard stock and weather apps since the device was released in 2007. According to the Post, Mayer has been in talks with Apple CEO Tim Cook about the possibility of improving Yahoo's mobile success, which could mean more Yahoo-powered native apps for the iPhone.
Don't Miss: Is This Former FuelBand Developer Working on Apple's iWatch?
Follow Jacqueline on Twitter @Jacqui_WSCS