Your Wait for Apple's New Releases Just Got a Deadline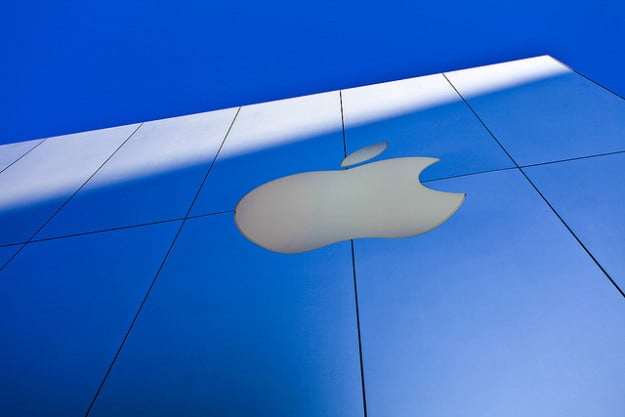 Are the rumors regarding an upcoming low-cost iPhone launch all wrong? Pacific Crest analyst Andy Hargreaves doesn't see a cheaper iPhone in Apple's (NASDAQ:AAPL) future. However, he does believe that the Cupertino-based company will debut a new version of its flagship smartphone before the year is out.
Hargreaves also thinks that the "iPhone 5 replacement" will be coupled with a higher-priced iPad mini that will feature a Retina display. Unfortunately he doesn't believe that these new products will significantly benefit Apple's long-term growth.
"While these products are not likely to materially change our long-term profit outlook for Apple, they would likely stabilize the company's margin profile and improve confidence in out-year forecasts. We believe this could drive AAPL toward the high end of our 12-month fair value estimate of $415 to $505," writes Hargreaves via Barron's.
However, the analyst does foresee an improvement in Apple's future gross margin due to some changes in in several Profit and Loss (P&L) items this quarter. He notes that Apple's warranty accrual was unusually high in the last two fiscal quarters due to changes in Apple's warranty policy.
In the second quarter of the fiscal year, Apple's warranty accrual as a percentage of revenue jumped from an average of 0.7-2.2 percent of revenue to 3.6 percent. Although he expects a permanent 50 basis point increase in this accrual rate, he also notes that "improved manufacturing and repair processes" may return accrual rates to previous averages.
Hargreaves also foresees a deceleration in capital expenditure growth that should pull depreciation expense growth down as well. Thanks to decreased warranty accrual rates and lowered depreciation expenses, Apple will likely soon see a gross margin improvement. Due to these two factors and Apple's anticipated iPhone and iPad refreshes, the analyst reiterates a Sector Perform rating on Apple stock.
Here's how Apple has been trading so far this week.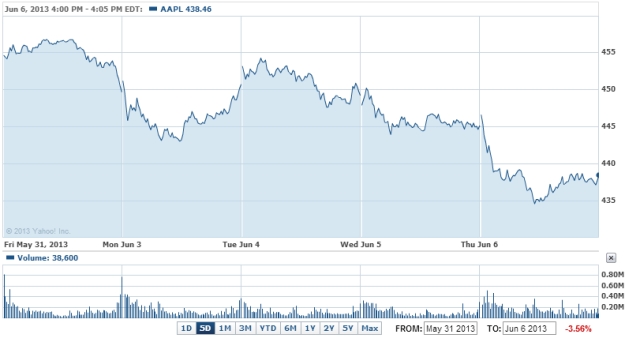 Follow Nathanael on Twitter (@ArnoldEtan_WSCS)
Don't Miss: Will the New MacBook Air Get This Speedy Upgrade?