You've Got Mail: What to Expect If You Received an Apple Sept. 10 Invite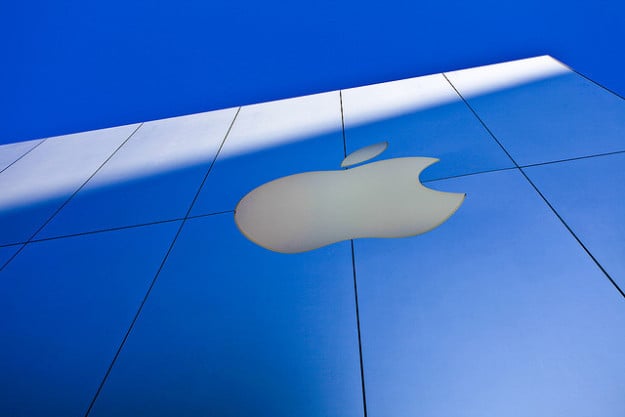 Apple Inc. (NASDAQ:AAPL) set out to "brighten everyone's day" Tuesday morning when the world's largest technology company sent out email invitations to its exclusive Sept. 10 event where the company is expected to finally reveal its iPhone models and new operating system.
The day is one that consumers, investors, and analysts have highlighted in their calendars for months as the big reveal — and although a wave of leaks, rumors, and predictions have all proceeded the event, people everywhere are still waiting on the edge of their seats to hear the last word from Apple. The one word that the event's lucky attendees are expecting to hear a lot about? iPhone.
Apple's top-selling product, rumors surrounding the company's next line of iPhone devices have been circulating ever since the 5 launched last fall. According to Bloomberg, the iPhone is still the company's largest revenue generator, accounting for more than half of its figure last year, and that's why analysts are regularly trying to pinpoint how Apple can devise the next big thing for its best product. This time around, they predict it will be in the form of the iPhone 5S, a refined model of the current-generation iPhone 5, along with the iPhone 5C, a lower-cost plastic iPhone.
The event will take place at Apple's home base in Cupertino, California, a location that has not hosted an event since 2011 when the company debuted its iPhone 4S. September 10 will reflect an especially important occasion for Apple, not only because the date's unveilings have been forecasted and analyzed all summer, but also because the event marks a comeback effort that the tech giant has had to spearhead since its smartphone sales have fallen below that of major competitor Samsung Electronics (SSNLF.PK).
Now, no longer the world's largest smartphone maker, Apple will need to make up lost ground and recover sales that it has lost to Samsung thanks to the Korean manufacturer's lower-cost smartphone options and more appealing buyback program. Apple is expected to combat this competition with the launch of its highly-anticipated iPhone 5S and iPhone 5C — both devices that directly adjust to fill in the company's holes and hopefully better cater to its consumers.
The rumored iPhone 5S has received less attention than the iPhone 5C, mostly because the 5C has been the subject of more leaks. Still, the 5S is expected to be an attractive option for customers who want a refined version of the current iPhone 5, and it is rumored to include a fingerprint sensor embedded in the home button, along with a 31 percent faster "A7″ chip, as reported by Apple Insider. 
In addition, analysts expect the new phone, though in the same form of the iPhone 5, to be available in a "champagne" color option, and believe its camera will also see significant improvements.
The rumored iPhone 5C, on the other hand, if revealed, will reflect more of a strategy changeup for Apple. This device will be on the budget end of the pricing spectrum and will cater to Apple customers who want a reliable smartphone, but don't want to break the bank. Consumers in emerging markets and especially those in China, the world's largest smartphone market, are showing an increased interest in the devices, but they want affordable products, and while Samsung has been able to meet that requirement, Apple has yet to deliver on that front.
That's what analysts believe the iPhone 5C will be for, because it is expected to be launched in a polycarbonate shell, allowing Apple to lower its manufacturing costs and thus offer the product at a more appealing price. In addition, in a very un-Apple-like move, the 5C is also expected to be revealed in a range of colors.
And last but not least, don't forget about Apple's newest mobile operating system: iOS 7. The new platform hasn't seen as much attention as the smartphone devices, but Apple Insider still reminds us that according to details put forward at this year's Worldwide Developer Conference, the iOS 7 will come rolling in with a new look, a new iTunes Radio, and more improvements to Siri.
Luckily for consumers, they won't have to wait too long for these new products to hit stores. Based on reports that detail Apple's blocking of vacation dates for its AppleCare support staff, analysts believe that the new iPhones will become available on Friday, September 20, and the mobile operating system also soon thereafter.
More Stories Recommended for You: