Apple's App Store Plagued by 'Zombie Apps'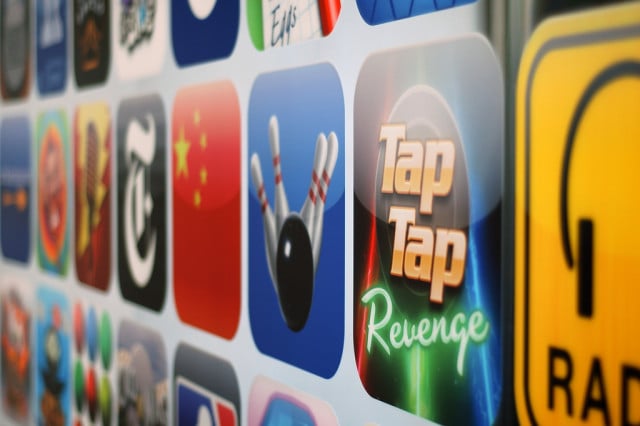 Folks who are on the lookout for the telltale signs of the inevitable zombie apocalypse can add Apple's (NASDAQ:AAPL) App Store to their list of places that are no longer safe from the undead. Okay, so the so-called "zombie apps" in the App Store may not try to feast on your flesh, but they are a rapidly multiplying problem for Apple and app creators. App market research firm Adjust highlighted the problem in a recently released report that looked at Apple's App Store.
According to Adjust, "zombie app" is a term used "to describe an app that does not attract enough measurable attention to regularly receive rankings in the Apple App Store top lists." As noted by Adjust, in order to not qualify as a zombie app, "an app must appear in any position on one of the 39,171 App Store top lists on at least two out of three days over the evaluation period of one month." It should be noted that zombie apps are not the same as "dead apps," which are apps that are no longer available because they have been pulled from the App Store by developers or Apple.
However, even when using this conservative definition, Adjust found an astonishing number of App Store apps qualified as zombies. According to Adjust, 79.6 percent, or 953,387 apps out of 1,197,087, fit the definition of a zombie app in June of 2014. This means that nearly four out of every five apps are staggering around the App Store in a zone between the living and the dead. Much like their flesh-eating counterparts that can be seen in television shows like The Walking Dead or feature films like World War Z, zombie apps are fast-growing plague that have already infected a majority of the App Store's apps.
So what can Apple do to solve its zombie app problem? When trying to control an outbreak of zombies, it is always helpful to find a cure to the underlying cause. For zombie apps, the underlying cause appears to be a lack of an effective app discovery system. The App Store, which began as a small online store with only 500 apps in 2008, has grown into a virtual warehouse with over 1,252,777 apps available, according to Adjust. Meanwhile, apps are being added at a rate of 60,000 apps per month or more. Without a system in place that allows consumers to discover new apps, many of these apps are doomed to become zombies.
Despite its plague of zombie apps, it should be noted that previous app store studies have actually given Apple's App Store higher marks for app discovery than its competitors. According to a "2013 App Store Maturity Shootout" report by Pfeiffer Consulting, Apple's App Store scored significantly higher than Amazon's (NASDAQ:AMZN)  Appstore and Google's (NASDAQ:GOOG) (NASDAQ:GOOGL) Google Play store in the "Discovery Assistance and Content Curation" category.
Recent App Store navigation changes implemented by Apple may also improve app discovery and help stem the tide of zombie apps. As reported by Apple Insider last month, Apple introduced a new App Store feature called "Browse by Category" that simplifies the category selection process with a touchscreen-friendly user interface.
On the other hand, with well over a million apps in the App Store, it is unclear how much of an impact even well-defined niche categories can have on the overall app discovery process. As suggested by Adjust's definition of a zombie app, one of the most important measurements of an app's viability is whether or not it appears on one of the App Store's more than 39,000 top lists. However, with so many top lists to choose from, the App Store's ranking system may not be the most effective way to highlight new apps. One possible solution could be the use of a customized app recommendation system, similar to what Netflix (NASDAQ:NFLX) uses to recommend videos to its subscribers.
Another way to improve app discovery could be to tie app recommendations into a user's social network data, similar to how the Spotsetter app used to create unique, personalized maps for users by incorporating recommendations from their friends. Both methods could help expose more undiscovered apps to a wider audience and slow down or reverse the increase in zombie apps. While it's unclear how far the zombie app plague could spread, Adjust noted that the only 70.4 percent of App Store apps qualified as zombies last June, compared to the almost 80 percent of zombie apps seen last month.
More from Wall St. Cheat Sheet:
Follow Nathanael on Twitter (@ArnoldEtan_WSCS)