Apple's Double Trademark Trouble: From HealthKit to iFone
Did Apple (NASDAQ:AAPL) steal the name of its recently announced HealthKit data storage platform from an Australian startup? Confirming the many industry rumors about a health-related announcement, Apple unveiled HealthKit at the company's recently concluded Worldwide Developers Conference.  As noted by Apple's Craig Federighi, HealthKit functions as a repository for users' health-related data and "provides a single place where applications can contribute to a composite profile of your activity and health." However, while many Apple investors hailed the Cupertino-based company's move into the lucrative healthcare industry, Alison Hardacre — CEO and co-founder of Australian startup HealthKit — was dismayed, reports ITNews.
"Apple liked our HealthKit idea so much that they have used our name and launched a new product called HealthKit," noted Hardacre on the company's official blog. "Even the way they write it is the same as us. I'm flattered that they like our name so much and that it's a ringing endorsement for our market opportunity (which we already knew). However, as an Apple fan, I feel let down. They didn't feel that they had to do a quick domain search — it would have taken 5 seconds to type www.healthkit.com into their browser and discover us."
According to the Australian company's website, HealthKit is a "global health platform" that provides "practice and patient management software" for practitioners. It also provides online health management and practitioner directory services for patients. Although Apple's HealthKit platform is not an exact clone of the service provided by the Australian company, it does appear to be quite similar.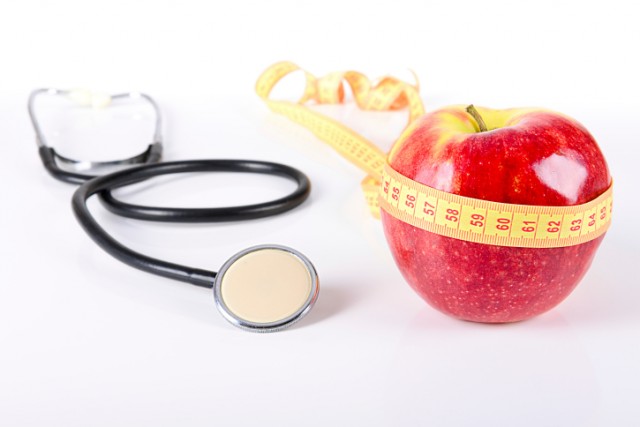 According to ITNews, the Australian startup has owned the www.healthkit.com domain since 2012 and has also filed for the HealthKit name trademark in Australia, which should protect its trademark in the U.S. as well. However, last month MacRumors uncovered a trademark application for the HealthKit name that was made in Trinidad and Tobago earlier this year. Although the trademark application cannot be directly tied to Apple, it is widely believed that it was made by the iPhone maker. Hardacre told ITNews that she is consulting with lawyers over what actions the company should take and whether it can be proved that Apple "knowingly set up a situation where there is a business trading with the name already that will be harmed by their actions."
However, despite sharing the same name, it is still not entirely clear if Apple's platform is infringing on the Australian company's trademark. As noted by some BBC commentators, Apple's HealthKit is technically the name of an application programming interface (API), whereas the Australian company's name is for a product. Although this seems like hairsplitting, the concept of distinguishing between trademarks based on specific business niches recently played an important role in another trademark dispute involving the iPhone name in Mexico.
Trademark regulators in Mexico recently ruled that a small, local telecommunications company named iFone can sue several other Mexican carriers over the use of Apple's iPhone name in their marketing, reports Reuters. Mexico's iFone company has held the trademark on the iFone name since 2003, four years before the debut of the first iPhone in 2007. However, iFone will not be able to sue Apple for damages, since its trademark only applies to telecommunications services and not hardware.
"It's because a brand registered for products was being used for services," a Mexican Institute for Industrial Property (IMPI) spokesperson told Reuters. "Apple doesn't have a problem because they just sell telephones."
While it remains to be seen if this distinction will shield Apple from a possible lawsuit from Australia's HealthKit, it should be noted that Apple did not give Mexico's iFone any leeway over its use of the iFone name for services, rather than mobile phones. According to Reuters, Apple unsuccessfully sued iFone in 2009 in an attempt to win exclusive rights to the name in Mexico. The ruling in favor of iFone allowed the company to pursue damages against the three mobile carriers that market their subscriber plans with the iPhone name.
Unlike the dispute with Australia's HealthKit, Apple will not be directly affected by any of the lawsuits seeking damages against the three Mexican carriers. However, Apple may still take an indirect hit in sales through those carriers, since it will presumably be harder for those companies to sell a product that cannot be directly named in their services-related marketing materials.
More from Wall St. Cheat Sheet:
Follow Nathanael on Twitter (@ArnoldEtan_WSCS)