Apple's Eddy Cue: Best Products in 25 Years Are On the Way
Will 2014 prove to be a watershed year for Apple (NASDAQ:AAPL) product innovation? Apple's Eddy Cue and Beats Electronics' Jimmy Iovine dropped plenty of gems for Apple fans to latch onto at Re/Code's first annual Code Conference on Wednesday. Not surprisingly, much of the conversation focused on Apple's recently confirmed acquisition of Beats Electronics. While the general terms of the $3 billion acquisition were announced in a press release from Apple, Cue revealed a few additional details on the deal, including Apple's plan to keep the Beats Music streaming music app available for Android and Windows Phone users, reports Re/Code. Iovine also gave Apple investors a glimpse of Beats Music's current level of success when he revealed that the subscription-only service now has 250,000 users after only being available for barely four months.
However, for Apple fans that are eager to find out what surprises the Cupertino-based company has up its sleeve, Cue's comments about the iPhone maker's upcoming products may have been the most exciting highlight of the conference. While light on the details, Cue's description of Apple's new products was heavy on the hype.
"Later this year…we've got the best product pipeline that I've seen at Apple in my twenty-five years at Apple," stated Cue in a video of the conference provided by Re/Code. While it's no surprise that a high-level company executive would boast that the latest products are also the greatest, Cue's comments seem particularly bold considering Apple's impressive history of innovative products. After all, the twenty-five year time span cited by Cue would encompass the release of the iPod, the iPhone, and the iPad.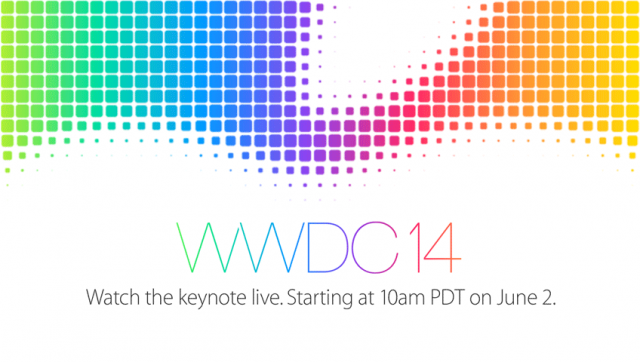 The original iPod became the standard-bearer in the personal digital music player market and its iconic "clickwheel" user interface was one of the most recognizable product designs ever created. In 2007, the introduction of the touchscreen iPhone revolutionized the mobile phone industry and spawned multiple imitators, of which Samsung (SSNLF.PK) is perhaps the most famous — or infamous — depending on your perspective. Last but not least, Apple's iPad practically invented the tablet segment of the mobile device market when it was introduced in 2010. The latest data from market research firm IDC showed that Apple continues to dominate the worldwide tablet market with a 32.5 percent share in the March quarter.
However, while Cue promised products that will outshine the iPod, iPhone, and iPad, he refused to reveal any details about upcoming product releases. Apple is notoriously secretive about its product plans and even Iovine noted that each time he met with Apple representatives over the past two months "they put tarps over everything, it's amazing — I'm not kidding."
However, there are various rumors about several new products that Apple may be releasing this year, including one that may even be unveiled at the annual Worldwide Developers Conference that kicks off on June 2 in San Francisco. Piper Jaffray analyst Gene Munster recently boosted his price target on Apple shares to $732 from $640 based partly on the potential for a new automated home product from Apple this year, including the possible introduction of an automated home software platform at the WWDC.
Meanwhile there are plenty of other rumors that suggest Apple will be unveiling new products and new product categories later this year. For example, Apple's so-called iWatch or a similar wrist-worn tech product is expected to be released in the third quarter, according to a product roadmap from KGI Securities analyst Ming-Chi Kuo, reports 9to5Mac.
Other rumors point to a new Apple TV product or even a so-called iTV television set. It should be noted that rumors of a new Apple product related to television were bolstered by Cue's recent comments at the Code Conference.
"The experience has been stuck," said Cue in reference to the current television viewing experience, according to Re/Code. "One of the problems you have with TV is you have a bunch of disparate systems. There's no standards." However, despite the criticism, Cue declined to offer any details about Apple's possible product plans for this area.
More from Wall St. Cheat Sheet:
Follow Nathanael on Twitter (@ArnoldEtan_WSCS)