Apple's iOS 7 Redesign: Too Much, Too Late?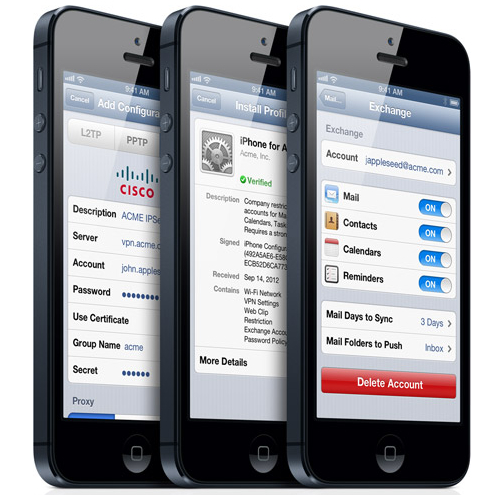 Is Apple (NASDAQ:AAPL) making a strategic mistake by revamping its iOS 7 operating system on the cusp of its debut? Jonathan Ive, the Senior Vice President of Industrial Design at Apple, took charge of the human interface aspects of Apple's software after a major management realignment last October. Ive is initiating many revolutionary changes in the appearance of Apple's mobile-software programs, many of which haven't been altered since the debut of the original iPhone in 2007.
According to anonymous sources via Bloomberg, Ive is eliminating skeuomorphic design elements from Apple's software. Skeumorphic design emphasizes icons that resemble their counterparts in real-life and has long been a dominant design philosophy at Apple. The icon for Apple's iCal personal calendar application that appears to resemble a paper calendar is an example of this enduring design approach.
Although relatively new to software design, Ive has an impressive record in hardware design at Apple. Ive designed the iconic iMac in 1997 and was the lead designer for many other groundbreaking products, including the iPod, iPhone, and iPad.
However, the significant software changes are precipitating some delays in the production of iOS 7. New feature tests are running approximately a month behind schedule, according to anonymous sources. Despite the delays, Apple is still widely expected to have a preview version of the mobile operating system ready for this year's Worldwide Developers Conference in June, as well as a fully operational platform ready by September.
Here's how Apple (NASDAQ:AAPL) traded Wednesday: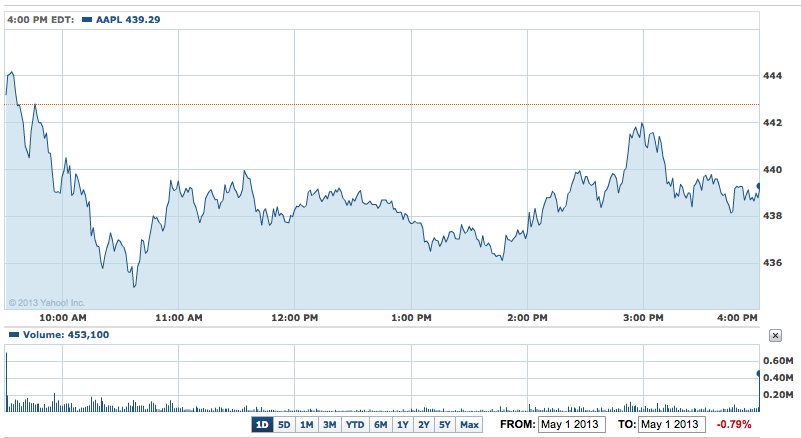 Don't Miss: Here's How Apple Went From Junk To Bond Champion.