Apple's iPhone Lands in Several More Overseas Markets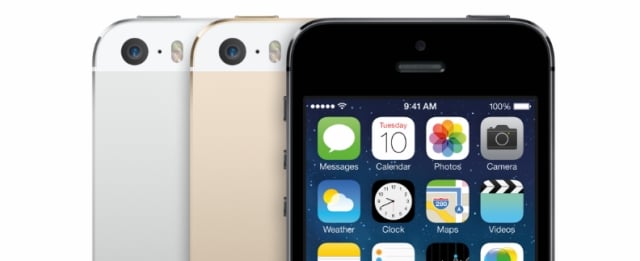 Apple's (NASDAQ:AAPL) increasing expansion into new international markets continues with several new distribution deals. According to 9to5Mac, Apple has established an official presence in Serbia for the first time in the country's history and has also recently inked an iPhone distribution deal with a Lebanese telecom.
Mobile Telephony of Serbia, also known as mt:s, announced via its official Twitter account that it would soon begin offering Apple's iPhone. Per a Google translation of the tweet, mt:s stated, "Exclusive! We have become the first mobile operator in Serbia that has signed with the company Apple! The phones will soon be in our offer!"
However, mt:s will have to compete for Serbian iPhone subscribers with rival carrier Vip Mobile. According to an announcement made on Vip Mobile's official website, the Serbian carrier will also soon begin offering Apple's iPhones on its network. "We are ready to offer iPhone in Serbia as soon as this device gets RATEL's certificate," stated director and CEO of Mobile Vip Dejan Turk. "We are happy that we will able to offer Serbian citizens iPhone soon in our Vip centers."
As noted by 9to5Mac, RATEL is the regulatory agency that oversees telecommunications in Serbia. However, Vip Mobile noted on its website that regulatory approval is practically a foregone conclusion, since the carrier's parent company already offers the iPhone in most of its operating markets. According to data cited by 9to5Mac, mt:s had 5.5 million subscribers in 2008, while rival Vip Mobile had approximately 2 million customers for a 20 percent share of Serbia's market. Apple has yet to comment on either of the new distribution deals with these carriers.
Apple has also made a significant step into Lebanon's mobile market with a new distribution deal with Alfa, one of the country's major carriers. Alfa CEO Marwan Hayek revealed the deal with Apple with an announcement via Twitter. "iPhone will be soon officially released in Lebanon by @AlfaTelecom. Stay tuned for the date!" tweeted Hayek on Friday.
Finally, Apple is also expanding the availability of the iPhone in North America with a new distribution deal with Canadian carrier Vidéotron. As noted by 9to5Mac, Vidéotron is a small regional carrier that primarily serves Quebec and has about 500,000 subscribers. According to Vidéotron's Twitter account, both devices will become available on its network starting on March 28.
Apple's new distribution deals in these various overseas markets follows the recent news that the iPhone maker has inked a new deal with MegaFon, Russia's second-largest wireless carrier, reports Reuters. The carrier previously had a distribution deal with Apple before cutting ties four years ago due to a dispute over sales volume requirements.
Follow Nathanael on Twitter (@ArnoldEtan_WSCS)
More from Wall St. Cheat Sheet: