Apple's iRadio Contracts and 2 Other Tech Titans Making Noise
Apple Inc. (NASDAQ:AAPL) –
The Cupertino-based tech titan is expected to reach deals with Warner Music and Universal within the next week for its iRadio program, a streaming service that would compete directly with Pandora (NYSE:P) and Spotify. The services would offer a few key elements, such as the ability to move back in a song, directly purchase the song being listened to, and allot a cut of ad revenue to the studios.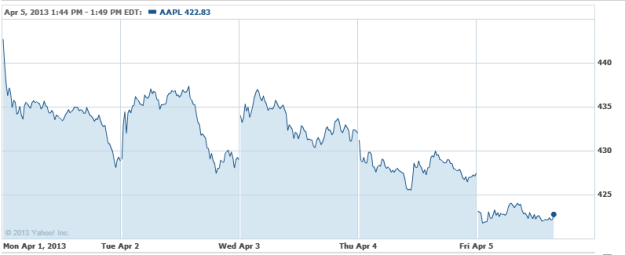 Google Inc. (NASDAQ:GOOG) –
Just eight months after acquiring it from John Wiley & Sons (NYSE:JWB), Google is selling the Frommer's travel guide business back to its previous owner. The move was intended to improve its already vast amounts of local content, and many aspects of Frommer's travel guide has been incorporated into Google's platform. No financial details were made available.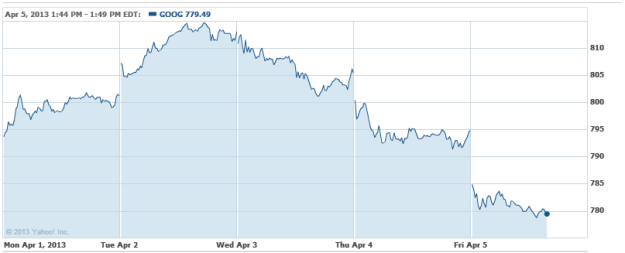 Microsoft (NASDAQ:MSFT) –
The wearable tech trend continues to spread through the tech industry, and Microsoft is not about to be left out. The Redmond, Washington-based company is reported to be working on its own version of Google Glass, and hopes to have a web-connected eyewear competitor in the market next year, according to analyst Brian White.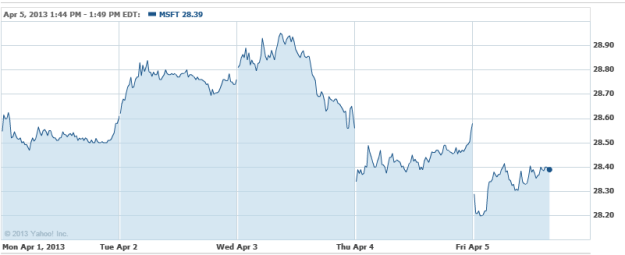 Don't Miss: Will Apple Fix iCloud Before the Storm Hits?