Apple's Latest Hire Bolsters Health-Monitoring EarPods Rumor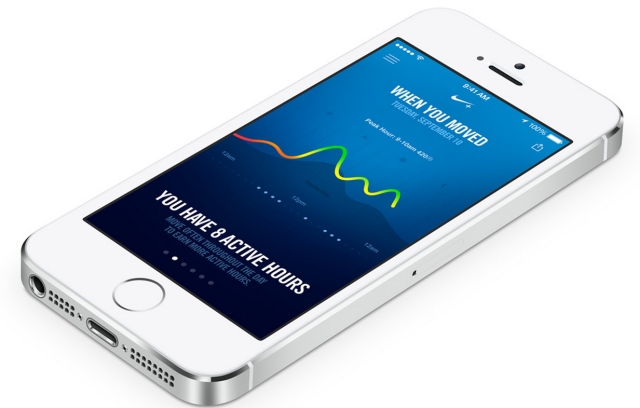 Last week, a user of Secret – an anonymous information sharing app – posted a claim that Apple (NASDAQ:AAPL) was developing new EarPods that could monitor a user's heart rate and blood pressure, reports MacRumors. The anonymous source stated that the new EarPods would also include iBeacons to prevent them from getting lost. The source also claimed that the EarPods would require Apple's proprietary Lightning port, which is why the audio jack was moved to the bottom.
Although it is impossible to confirm the accuracy of this story, a recent Apple hire appears to bolster the credibility of this rumor. According to insider sources who spoke with MacRumors, MIT researcher Eric Winokur has accepted a position at the Cupertino-based company. As noted on Winokur's LinkedIn profile, one of his specialties is "Wearable medical device R&D," making it likely that he will be assisting on Apple's rumored wearable tech project.
However, as first spotted by MacRumors, Winokur has also co-authored several research papers that align with the recent EarPods rumor. One paper is titled, "An Ear-worn Continuous Ballistocardiogram (BCG) Sensor for Cardiovascular Monitoring" and the other is titled, "A Wearable Vital Signs Monitor at the Ear for Continuous Heart Rate and Pulse Transit Time Measurements." The research papers' titles suggest that Winokur may have been recruited to help with the development of Apple's rumored health-monitoring EarPods.
While Apple is notoriously secretive about its future products, various rumors and information leaks over the past year have suggested that the iPhone maker has near-future plans to release a wearable tech device that includes non-invasive health-monitoring technologies. However, until now, most rumors have suggested that the health-related data would be derived from medical sensors that would be embedded in a so-called "iWatch," or similar wrist-worn device.
Last summer, 9to5Mac cited insider sources that reported that Apple had assembled a wearable tech product development team with medical sensor experts from companies such as AccuVein, C8 MediSensors, and Senseonics. Since then, dozens of other medical sensor expert hires have been confirmed, including Marcelo Lamego, a medical sensor expert who helped to develop the Pronto-7, a non-invasive medical device that can detect a patient's hemoglobin levels, pulse rate, blood oxygen saturation levels, and perfusion index, reports NetworkWorld.
Apple has also been rumored to be developing a fitness-tracking and health-monitoring app known as "Healthbook" that will be included with iOS 8. According to insider sources cited by 9to5Mac, Apple's Healthbook app will manage data in nearly a dozen different categories related to health, exercise, and diet. Categories include Bloodwork, Heart Rate, Hydration, Blood Pressure, Activity, Nutrition, Blood Sugar, Sleep, Respiratory Rate, Oxygen Saturation, and Weight.
While it was previously assumed that the Healthbook app would help users manage biometric data collected from the iWatch, the latest Apple rumor has industry watchers wondering if the app is intended to work with a pair of health-monitoring EarPods. Finally, it should be noted that Apple has previously filed patents for devices that track performance metrics and collect biometric data via "headphones, earbuds or headsets."
More from Wall St. Cheat Sheet:
Follow Nathanael on Twitter (@ArnoldEtan_WSCS)