Apple's Potential Dividend Increase and 2 Other Tech Titans Making Noise
Apple(NASDAQ:AAPL):JPMorgan's(NYSE:JPM) Mark Moskowitz left a significant note for investors today, in which he believes that Apple is on the verge of a major leveraging up, and maytake on as much as$15 billion to $20 billion in debt, while bumping the dividend yield to 4 percent. Moskowitz also anticipates earnings to be beat this quarter, as he defends the stock which fell below $400 on Wednesday for the first time since December of 2011.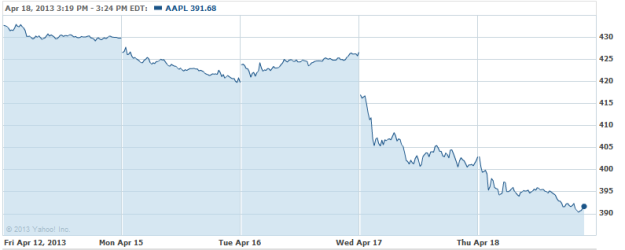 Google(NASDAQ:GOOG): Investors, observers and analysts alike are gearing up for this afternoon, when search giant Google and computer titanIBM(NYSE:IBM) arescheduled to releasetheir quarterly results. Google's earnings per share is expected to rise from $10.08 to $10.69, while IBM's earnings are anticipated to grow to $3.05 per share up from $2.78.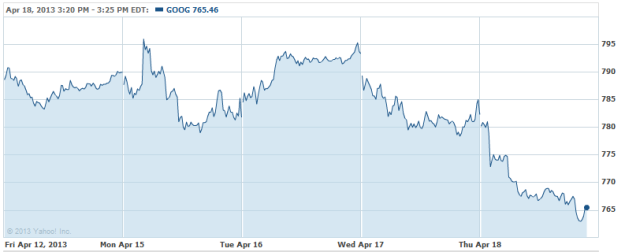 Amazon (NASDAQ:AMZN): The world's largest online retail platform is planning to launch eight pilot comedy episodes through its Instant Video program, as part of a push to break into the video streaming industry. The episodes would be free to users, and by Wall Street estimates, the efforts have already cost the company over $100 million — right on par with the rumored costs of Netflix's (NASDAQ:NFLX) acclaimedHouse of Cards. Originally intended to debut today, the pilots have been pushed back to an undetermined date.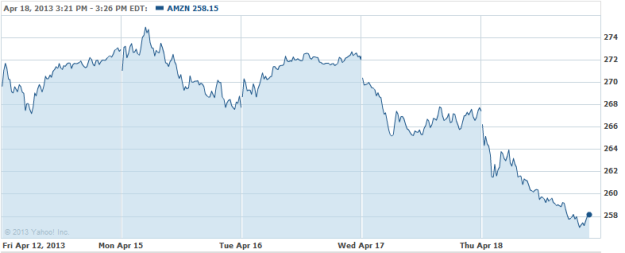 Don't Miss: Twitter Shares the Love With Apple in New Music App.