Apple's Sold-Out WWDC Consolation Prize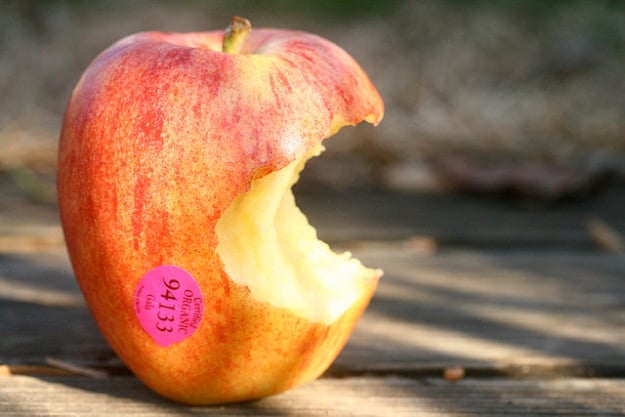 Many aspiring iOS developers and Apple (NASDAQ:AAPL) aficionados were disappointed when Apple's Worldwide Developers Conference, or WWDC, sold out of tickets barely two minutes after they went on sale this past Thursday. This beats the old record set last year, when the tickets sold out in about two hours. Besides being a place for demonstrating the latest iOS software to developers, the WWDC has in recent years evolved into a venue for Apple to announce major product launches.
However, as a consolation prize for all the Apple enthusiasts who were unable to the acquire one of the coveted tickets, Apple is taking the unprecedented step of posting videos while the conference is still going on. On its website, Apple states "We'll be posting videos of all our sessions during the conference, so Registered Apple Developers can take advantage of great WWDC content."
Video content from previous WWDC's was not usually released until after the conference had ended. Apple typically keeps a tight lid on its WWDC events. Apple even states on its website that "Content presented at WWDC is subject to your applicable Apple Developer Program agreements. Taking photographs, recording video, and engaging in any form of live blogging during WWDC sessions is expressly prohibited."
However, in recognition of the overwhelming interest in this year's WWDC, Apple has offered to post timely videos of the conference's sessions. Apple junkies that still want the live Apple experience will also have another opportunity to participate in person later this year. Via the official website, Apple has announced it will "be hitting the road this fall with Tech Talks in a city near you. Hope to see you there."
WWDC 2013 begins on June 10 and runs through June 14 at Moscone West in San Francisco, California.
Apple closed up 2.16 percent, or $8.82, at $417.20 on Friday. The chart below shows Apple stock movement throughout the past week.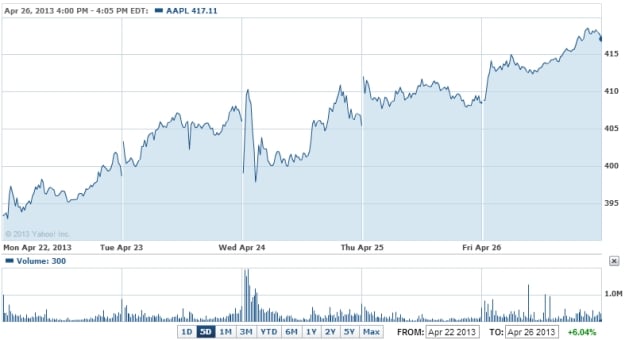 Don't Miss: Apple Suppliers Learn Not to Keep All Eggs in One Basket.