Are Google Robo-Taxis a Real Possibility?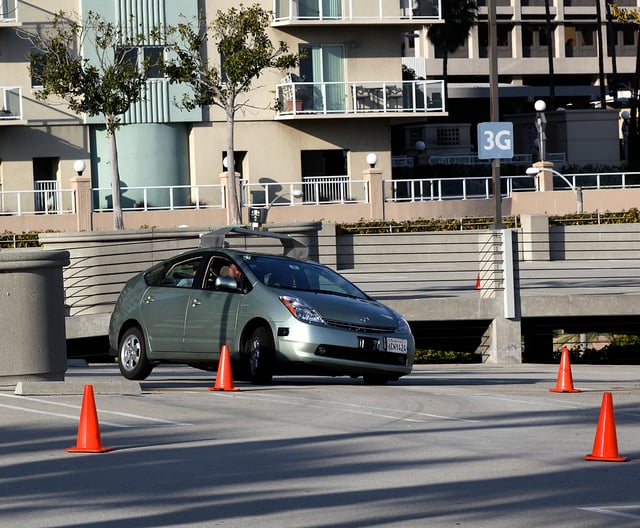 In the Google (NASDAQ:GOOG) research and development labs, there are no bounds to what's possible. In fact, a report from Jessica Lessin indicates Google is unsatisfied with the pace of self-driving technology cooperation among automakers and may begin building its own models to advance the cause of its auto-piloted cars, especially taxis. News of the tech giant's investment in Uber has provided a basis for further speculation.
The exclusive report relies on sources inside Google who say the company is actively advancing its self-driving technology and getting impatient with major car companies who appear skeptical about the rise of robot-powered cars, even as automakers continue to add such enhancements to new models.  In the place of partnerships with automakers, sources inside Google say the company is acting as an automaker would, i.e. dealing with components suppliers directly, according to Jessicalessin.com.
Speculation about whether people will want self-driving cars can be tabled when considering the possible implementation in a car in which passengers are happy not to drive: taxicabs hailed on the street. The tech news site's sources say Google sees a demand for automated taxis roaming the streets at the request of a consumer contacting it. Hailing cabs via smartphone apps is a service already provided by Uber, a company in which Google invested $258 million, according to AllThingsD.
As Google continues to invest in maps (while providing the best version) and has a stake in the virtual taxi-hailing system, the last remaining element would be the car itself. Google has already given out test rides in its robo-cars near its headquarters, offering a glimpse of how they would work. According to a Wall Street Journal report, the cars are actually Toyota (NYSE:TM) Lexus models that have been altered by Google's engineering team.
There are many aspects of driving that drivers are happy to forego. Cruise control is an example of one of the most common form of self-driving, a system that later became enhanced by the power to adjust car speeds by moving a lever on the steering wheel. The self-parking feature in some automobiles is another example.
Nonetheless, by focusing on taxi service, Google has found a part of the driving experience people plan to outsource whenever they consider it. If the tech giant can come up with a safe system of operation, it will find a way to introduce its self-driving system with the least possible controversy. It already has the app to alert the robot where to pick up the passengers.
Don't Miss: Google Makes Big Investment in Luxury Cab Service Uber.