Are Google's EU Troubles Almost Over?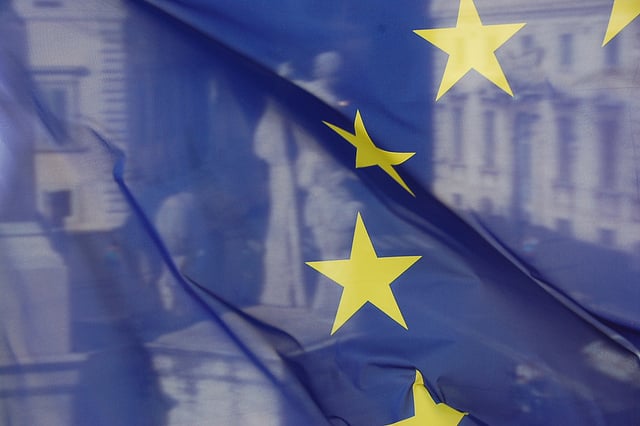 Google (NASDAQ:GOOG) is close to reaching a settlement with the European Commission, according to people familiar with the matter who spoke to Reuters. The news comes after agency head Joaquin Almunia said earlier this month that Google had "weeks" to solve the matter before facing a $5 billion fine.
"I'm waiting for this last opportunity to solve this," Almunia said to reporters in Brussels on January 15, per Reuters. "We need more, not during the next year, but during the next weeks. I have not yet received this answer."
Reuters' sources said that Google submitted the updated antitrust concessions to the European Commission in mid-January. The sources said these concessions are "much better" than those previously offered by the company and that the two parties will announce they've reached an agreement as soon as in the next few days and no later than a couple weeks.
The commission's probe into Google's search business began in 2010 after a complaint from a group of Google's competitors called Fairsearch, which counts Microsoft (NASDAQ:MSFT) among its members. Google has been accused of favoring its own links over the links of rivals in its search results, copying content from other sites without permission, and using its dominance in the market to squash its competitors.
Reuters' sources also said the European agency won't ask for the opinion of Google's competitors that filed the initial complaint, which Reuters reports is likely to anger those companies. Almunia has given the competitors a say in Google's previous revisions to the concessions but apparently has decided not to this time.
A first round of concessions offered in the spring were denied as not doing enough to stimulate competition. The concessions submitted in April included doing more to distinguish between Google's own products and the products of rivals in search results, as well as including links to at least three of its competitors with each search query. After those were rejected, Google went back to the drawing board and came up with some new concessions, which it submitted to the commission in September.
The improvements added that month include making it easier to differentiate between Google's products and those of its rivals on mobile as well as PCs and giving companies the option to opt out of appearing in Google search results. In October, Almunia said he approved of the new concessions but that he would enter talks with Fairsearch before approving them. Those proposals were subsequently also rejected.
Reuters pointed out that a year-and-a-half-long investigation from the U.S. Federal Trade Commission only resulted in a slap on the wrist for Google. The European Commission choosing not to include Fairsearch members in final negotiations seems like a bad sign for Google's critics.
Representative from both the European Commission and Google declined to give Reuters a comment.
More from Wall St. Cheat Sheet:
Follow Jacqueline on Twitter @Jacqui_WSCS