Are Tablet Sales Burning Out or Just Taking a Breather?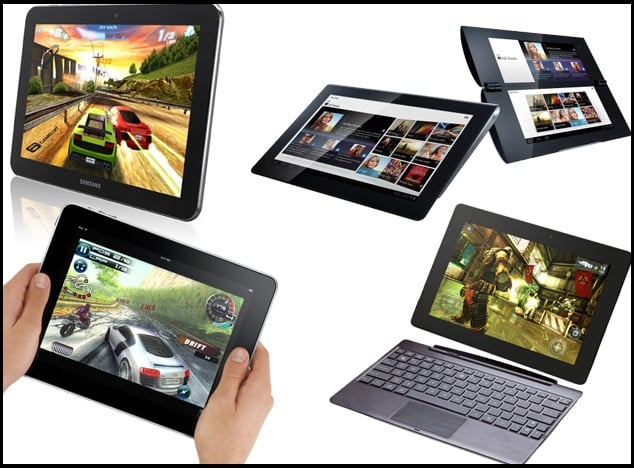 "As expected, worldwide tablet shipment growth slowed in the second quarter of 2013," begins an August 5 report from market intelligence firm IDC. "Worldwide tablet shipments finally experienced a sequential decline as total volumes fell -9.7% from 1Q13. However, the 45.1 million units shipped in the second quarter was up 59.6% from the same quarter in 2012, when tablet vendors shipped 28.3 million devices."
This sequential decline in tablet sales is significant for companies like Samsung (SSNLF.PK), Apple (NASDAQ:AAPL), Amazon (NASDAQ:AMZN), and Google (NASDAQ:GOOG), which have all evolved a significant stake in the market. IDC's data echoes a slowdown in iPad sales for Apple's fiscal third quarter when sales volume fell about 25 percent on the quarter and 14 percent on the year to 14.6 million units. The iPad's share of total Apple revenue fell 27 percent on the year last quarter. (However, the iPad did help float Apple to the top of a stagnant worldwide PC market.)
This trend has not gone unnoticed by analysts, who brought up the issue during Apple's earnings conference call.
In his prepared remarks, Apple CFO Peter Oppenheimer commented that the tough year-on-year comparison for the iPad was "driven by both the significant channel inventory increase and the first full quarter of the availability of the third generation iPad in the year ago quarter."
On the year, he added, total channel inventory swung down by 1.9 million units: a reduction of 700,000 in the June quarter plus the addition of 1.2 million in the year-ago period. Factoring in this channel inventory shift, Oppenheimer noted that the sell-through rate declined 3 percent on the year.
"We exited the quarter with about 4.1 million units of iPad channel inventory within our target range of four to six weeks."
Following this comment, Bill Shoppe from Goldman Sachs asked the question that was on everybody's mind: "On the iPad side of the equation, looking at sell through decline this quarter, obviously ex the channel inventory dynamics, should we think of this more as a pause within your customer base ahead of your next refresh, as we see in the past? Or is there a broader industry dynamic at play within tablets that could contribute to that?"
CEO Tim Cook took the question. He noted that iPad unit sales volume declined by 2.4 million on the year, "but 80 percent of that, or 1.9 million units, were just due to changes in channel inventory." Apple announced the third-gen iPad in March of last year, just before the beginning of Apple's fiscal third quarter, helping drive the unfavorable — but not unexpected — comparison.
"From what Peter and I expected 90 days ago," Cook commented, "we hit the midpoint of the range that we expected to hit on iPad unit sales, and so it was no surprise to us."
But the trend — if one does actually develop — was larger than just Apple and the iPad. IDC reported that total tablet sales declined sequentially in the second quarter, and Shoppe's question touched on this idea.
Cook understandably doesn't have the inside scoop about his competitor's sales volume, and it would probably not behoove him to paint a pessimistic picture of tablet sales volume even if he suspected industry sales were declining. He quickly transitioned into a topic that is arguably more important than iPad sales volume.
"What I can tell you is that most recent data I have gotten, which actually just came out I believe this morning, is that the iPad Web share data shows that through the quarter we accelerated further and are now, iPad accounts for 84% of the web traffic from tablets which is absolutely incredible and so if there are lots of other tablets selling I don't know what they are being used for."
Most likely: listening to music, watching videos, reading books, or using other apps, but Apple seems to have engagement wrapped up, as well.
In a note seen by Barron's, Steve Milunovich of UBS indicated that while he still has a Buy rating on Apple stock and a price target of $500, he is cutting his fiscal year 2014 sales and earnings forecast in part because of lower expectations for the iPad. Possible explanations for the slowdown include a longer upgrade cycle, consumer experimentation with cheaper technology, or simply a narrower consumer interest in the iPad compared to the iPhone (which is steadily growing its U.S. market share) or iPod.
But there's still a lot to look forward to in tablet computing. A recently-leaked image allegedly shows the next-gen screen for the iPad 5 (which you can find here).
Don't Miss: Is Meg Whitman Spilling Apple Secrets?