Are the Internet Power Players Changing?
The Internet revolutionized how people view and consume information. From email to social-media networking, users are finding more content to digest than ever before. The popularity of the Internet also paved the way for more advertising in our daily lives.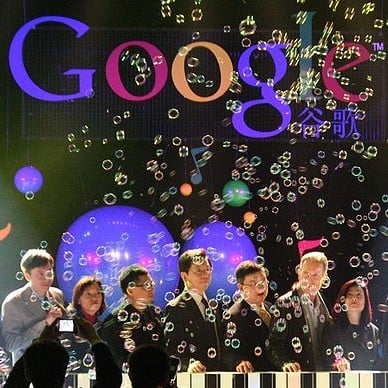 According to comScore (NASDAQ:SCOR), a leader in measuring several aspects of the digital world, Americans are viewing massive amounts of online video. The company recently announced that data from its Video Metrix service showed about 182 million U.S. Internet users watched nearly 38.7 billion online content videos in December, compared to 40 billion content videos in November. As normal, Google Sites generated the highest number with 13.2 billion videos and easily logged the highest average engagement among the top ten properties.
Video ads, often a pesky prerequisite for viewing online videos, totaled 11.3 billion in December, an increase from 10.5 billion in the prior month. Video ads reached 53 percent of the total U.S. population an average of 70 times during the month. Video ads crossed the double digit billion mark in 2012 for the first time ever.
So which sites are attracting the most users and providing a huge medium for advertisers…
Start 2013 better than ever by saving time and making money with your Limited Time Offer for our highly-acclaimed Stock Picker Newsletter. Click here for our fresh Feature Stock Pick now!
Listed below are the top U.S. online video content properties ranked by unique video viewers in December:
Google sites (NASDAQ:GOOG): 153.0 million
Facebook (NASDAQ:FB): 58.8 million
VEVO (NYSE:SNE): 51.6 million
News Distribution Network: 49.9 million
Yahoo! sites (NASDAQ:YHOO): 47.5 million
AOL (NYSE:AOL): 42.4 million
Viacom Digital (NYSE:VIA): 42.3 million
Microsoft (NASDAQ:MSFT): 40.6 million
Amazon.com (NASDAQ:AMZN): 38.1 million
Grab Media: 34.9 million
While Yahoo sites and AOL showed declines in unique viewers from the previous month, Facebook posted a 9 percent gain from November to December and moved into second place. This move comes after a 12 percent jump from October to November. The positive momentum could be significant in the bigger picture, as the social-media network continues to seek more ways to generate revenue.
ComScore also finds that 84.9 percent of the U.S. Internet audience viewed online video in December, with the average duration per content video being 5.4 minutes. Video ads accounted for 22.6 percent of all videos viewed and 1.9 percent of all minutes spent viewing video online.
Don't Miss: Congress Banks on These 5 Stocks.