Are There Any Legitimate Threats to Sirius XM Radio's Rise?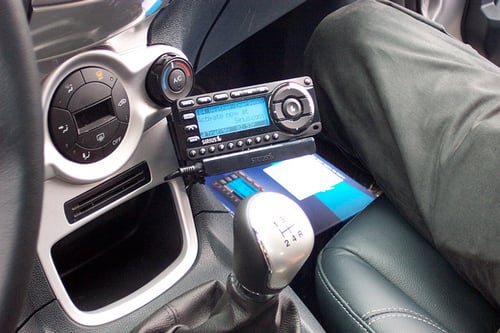 Investors who have doubted Sirius XM Radio (NASDAQ:SIRI) in recent years have missed out on the company's huge gains. Capping off a year in which stock prices rose over 80 percent, May ended with Sirius up 7 percent since the first of the month. Prices cooled off for the week, but most analysts see a bright future ahead for a company that has no major competition at the moment. Are any real threats to Sirius's reign on the horizon?
Surveying the week's trading activity, it appears plenty of bullish sentiment exists for Sirius in the long term. Schaefer's reported that more than 2,600 January 5-strike call options sold on Wednesday, signifying a very optimistic take on the potential of Sirius. By that date, LEAPS have to crack the $5.28 mark when taking the $0.28 VWAP into account. These investors believe Sirius has the juice for another 50 percent increase in the next eighteen months.
As financials are strong and cash holdings substantial, Sirius is in good shape. There are few reasons to be considered about the slight slide for the week. However, thinking about the long term, the company will have to maintain its position as the go-to option for music, talk radio, and other types of audio entertainment as new entries continuously come into the picture. Former CEO Mel Karmazin once remarked that cash-laden companies like Google (NASDAQ:GOOG) could conceivably step in and start chipping away at the satellite radio market by offering free material. Yet lower-priced competition already exists.
Pandora (NYSE:P) already has services integrated in 50 vehicles, and is being featured in automobile commercials in a way that suggests there are free options on the table for car buyers. Karmazin was once concerned about media giants eating into Sirius's business, but similar damage could be done by the smaller fish in the sea.
TuneIn, a company based in Palo Alto, offers options in talk radio and event broadcasts as well as music, and now has its services available in 30 different car models at no charge. It's possible drivers won't be so impressed with Sirius that they continue paying for services they can find elsewhere for free. All this might come to a head in the next eighteen months, around the time Howard Stern's contract expires. If he departs Sirius, the company will want to replace his considerable fan base.
Google's entry into the streaming radio field, known as All Access, struck most observers as a more direct competitor for Spotify, a subscription service that charges a monthly fee (one at $4.99 and a premium version at $9.99). The current CEO of Sirius might not see Google as a legitimate threat, yet players like Pandora and TuneIn are gaining momentum. How far they can go will mean a lot to the long-term value of Sirius.
Don't Miss: Sony Seeks Advice on Dan Loeb's Offer.