Are These Companies in Talks to Purchase BlackBerry?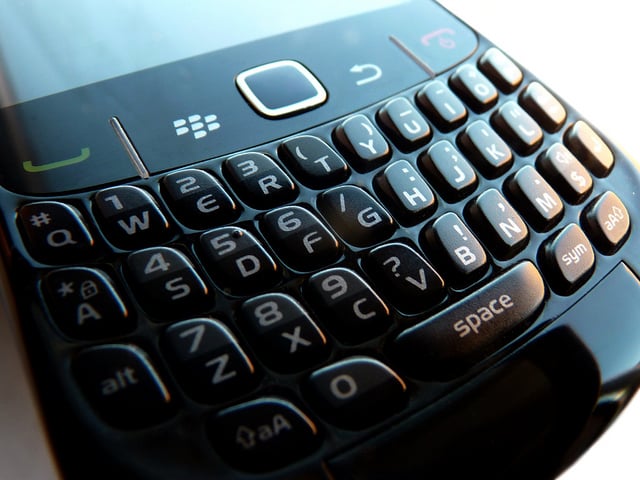 Now that BlackBerry (NASDAQ:BBRY) is on the market following the failure of what many analysts believed was their last shot making ground, it appears as though the embattled smartphone-maker has some high-profile companies expressing interest in the Canadian-based company.
Citing unidentified sources close to the matter, Reuters reports that Cisco Systems Inc. (NASDAQ:CSCO), Google Inc. (NASDAQ:GOOG), and SAP AG (NYSE:SAP) have been in talks with BlackBerry regarding purchasing parts or all of the company. Additionally, Reuters names Intel Corp. (NASDAQ:INTL), LG Electronics Inc., and Samsung Electronics Co. as potential suitors.
While BlackBerry reached an agreement last week to be acquired by  Fairfax Financial Holdings Ltd. for $4.7 billion, the smartphone-maker has asked for expressions of interest from potential buyers as an alternative to its Fairfax agreement. And given the names popping up in Reuters' report, it might ultimately be in the company's best interest, for both the short-term and long-term.
Reuters says that Google, Intel, SAP, and Cisco have declined to comment on the report, while Samsung spokeswoman Chenny Kim declined to comment on the matter when contacted by Bloomberg. LG spokesman Ken Hong said, "Our official position is that as a matter of policy, LG doesn't comment on rumors and speculation."
The newest BlackBerry report comes after an absolutely brutal week in which any hope the company had for a resurgence disappeared when the company's second-quarter financials were revealed. BlackBerry lost nearly $1 billion in the second-quarter — $965 million — mostly as a result of a huge writedown revolving around its unsold Z10 stock — BlackBerry's flagship touchscreen phone, which had been touted as a rival to Apple's (NASDAQ:AAPL) iPhone and Google Android-based mobile devices. Analysts had predicted about $3 billion in revenue, but the $1.6 billion in sales created a shortfall of $1.4 billion when the numbers were finally revealed.
Additionally, T-Mobile US Inc. (NYSE:TMUS) announced that it would no longer sell BlackBerry products the day before BlackBerry's financials were reported, citing low consumer demand. BlackBerry seemingly responded to the T-Mobile news by selling unlocked Q10 and Z10 smartphones via its own website, for $549.00 and $449.00 respectively, but at this point it appears more of an attempt to get rid of their huge supply of unsold devices rather than an attempt to stage a come back.
Don't Miss: Is Microsoft Sneaking Past Google with HTC?