Are U.S., U.K. Spies At the Other End of Your Yahoo Webcam Stream?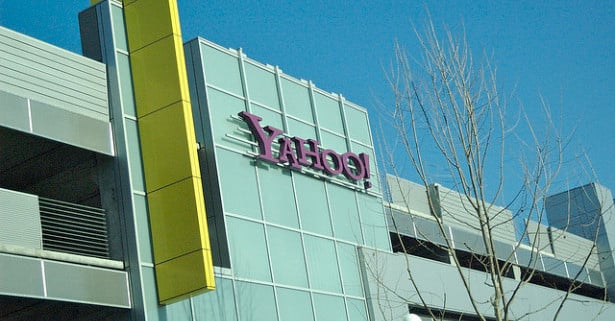 Uh oh. We've run into yet another case of government spy agencies hovering where they don't belong — and this time, Yahoo (NASDAQ:YHOO) is the Internet company involved. According to the Guardian's report Thursday, secret documents have revealed that Britain's surveillance agency GCHQ, assisted by the U.S. National Security Agency, intercepted and stored the webcam images of millions of internet users that were not necessarily suspected to have been implicated in any wrongdoing. According to reports, many of the privacy violations involved the tracking of sexually explicit images, and private files reveal that from 2008 to 2010, a surveillance program codenamed Optic Nerve amassed still images of Yahoo webcam chats to save them to agency databases, regardless of whether individual users were an intelligence target or not.
When informed of the news, the Guardian reports that Yahoo executives were incensed by the reports, and they maintained that they had no prior knowledge that such a program was in operation. Millions of Yahoo users accounts are expected to have been affected, especially considering in one six-month period in 2008 alone, the agency collected webcam imagery from more than 1.8 million Yahoo user accounts globally, and Yahoo has since accused the agencies of "a whole new level of violation of our users' privacy."
According to Fox News, the secret program that U.S. and UK government agencies used to collect their images is Optic Nerve, a service that works to organize a digital scrapbook of screenshots taken every 5 minutes from user feeds. Though the program can be useful for targeting potential criminals, if employed irresponsibly, it can violate those people's privacies whose webcams are being monitored regardless of whether they're an intelligence target or not.
What further complicates the issue is that Britain's surveillance agency GCHQ doesn't have the technical means of ensuring that no images of UK or U.S. citizens are collected and stored by the system. In addition, no UK law prevents Americans' images from being accessed by British analysts without warrants, provoking the problem that Yahoo is looking at today. The Sunnyvale, California-based company was informed of the violations from reports based on secret documents taken by former NSA contractor Edward Snowden, which have already led to significant outrage among consumers. Though tech companies have worked to alleviate concern and combat privacy reports for months now, Yahoo has just been saddled with yet another case of members of government agencies abused their power over monitoring systems.
What's worse, the reports Thursday, highlighted by Fox News and the Guardian, made clear that many of the violations involved sexually explicit material that the spies amassed in bulk. There is an estimate that between 3 percent and 11 percent of Yahoo webcam images contained "undesirable nudity," and according to the Guardian, one uncovered document stated, "Unfortunately … it would appear that a surprising number of people use webcam conversations to show intimate parts of their body to the other person. Also, the fact that the Yahoo software allows more than one person to view a webcam stream without necessarily sending a reciprocal stream means that it appears sometimes to be used for broadcasting pornography," leading furious Yahoo executives to combat those statements with the assertion that government spies have now taken violation to a whole new level.
As of now, GCHQ officials are staying mum about the matter, although one spokesperson maintained via Fox News, "all of GCHQ's work is carried out in accordance with a strict legal and policy framework which ensures that our activities are authorized, necessary and proportionate." Yahoo outright disagrees with those claims, and it'll be interesting to see how the tech company handles the case moving forward. As for the NSA, its spokesperson Vanee Vines only noted Thursday, "As we've said before, the National Security Agency does not ask its foreign partners to undertake any intelligence activity that the U.S. government would be legally prohibited from undertaking itself."

More From Wall St. Cheat Sheet: