As Dell LBO Vote Nears, Financial Backers Grow Antsy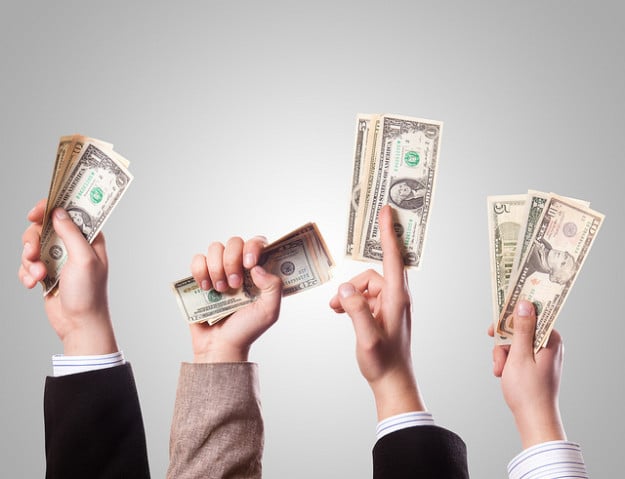 Carl Icahn is causing even more problems for Michael Dell.
The fact that shareholders may not be convinced that the $24.4-billion proposal to go private made by Dell's (NASDAQ:DELL) CEO and the private equity firm Silver Lake is in their best interest — and the possibility that an increasing number of investors may vote against the offer — was made evident by the buyout group's decision to push the vote from July 18 to Wednesday.
Icahn's argument that the personal computer maker is worth more than Mr. Dell's $13.65 per share bid has resonated with many investors. While the proposal Icahn made along with fellow shareholder Southeastern Asset Management is not the default alternative to Mr. Dell's offer, their plan, which will keep a portion of the company public, has given investors something to think about.
It has also given Silver Lake something to think about, as well. A source told Bloomberg that Mr. Dell and his financial backer disagree about the amount of breakup fees Silver Lake is entitled to should the buyout fail. The private equity firm has said it should receive a $450 million fee if Icahn's proposal succeeds within a year, the publication reported Monday.
But Mr. Dell and the company's board of directors have insisted that the agreement only permitted Silver Lake to collect that fee if the company is sold to a higher bidder, and Icahn's offer is not superior in their opinion, the sources said.
That stipulation is, in fact, the crux of the dispute between Mr. Dell and Icahn. The PC maker's CEO and its board have long argued that while Icahn's bid does value Dell at a higher per share figure, his proposal would "expose Dell and its shareholders to risks that are likely to erode value," according to a filing with the Securities and Exchange Commission. That claim, most recently explained in the company's July 19 letter to shareholders, is why Icahn's offer is not superior in Mr. Dell's estimation.
Icahn, who holds an 8.7 percent stake, and Southeastern have asked shareholders to accept a tender offer for $1.1 billion shares at $14 apiece, which would leave a portion of the company public and keep Dell largely a PC company. Comparatively, as a precursor to his plan to transition the company's core business to enterprise services, Mr. Dell proposed in early February to take the PC maker completely private.
Icahn's proposal will only be implemented if shareholders vote down the leveraged buyout offer and give him control via a proxy fight. While Mr. Dell will not be able to vote his 15.6 percent stake in the July 24 vote, he will be able to cast a ballot in the proxy fight.
Silver Lake would be entitled to the $450-million fee should Dell's board of directors change their recommendation as set forth in a filing made with the SEC on March 29. But is unlikely that the board will switch its position, especially as "three of the nation's leading independent proxy advisory firms have also issued clear and unequivocal recommendations to Dell shareholders to vote 'FOR' the proposed transaction," as noted in the SEC filing.
Problems between Mr. Dell and Silver Lake first emerged when press reports circulated earlier this month suggested the proxy advisory firm Institutional Shareholders Investors might not recommend the deal. As Bloomberg reported, Dell was "unable to easily reach" the Silver Lake partner leading the deal to discuss whether they should sweeten their offer.
While ISS eventually supported the deal, further evidence has emerged that the two are not on the same page. The disagreement over the breakup fee "may reflect increased distance between Dell and Egon Durban, the Silver Lake managing partner leading the deal for the private-equity fund," wrote the publication's Serena Saitto. "The two men, now neighbors in Hawaii, have known each other since their teenage years in Houston and Dell became an early investor in Silver Lake, which was founded in 1999."
Follow Meghan on Twitter @MFoley_WSCS