AT&T Grows 4G Network With This Acquisition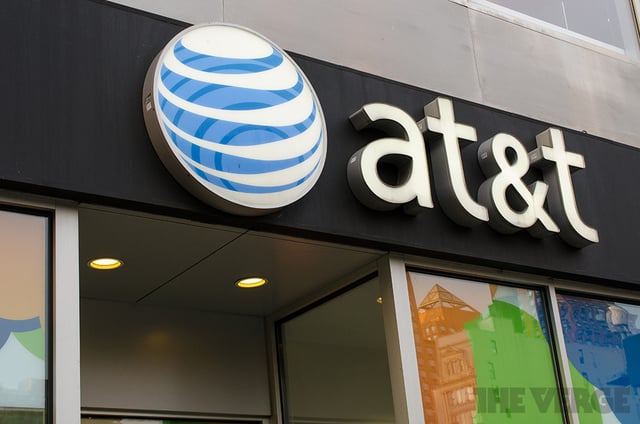 AT&T (NYSE:T) has finally completed an acquisition of wireless spectrum from Verizon Wireless – which is jointly owned by Verizon Communications (NYSE:VZ) and British wireless carrier Vodafone (NASDAQ:VOD) — through a $1.9 billion deal which was cleared back in January.
The spectrum comes from Verizon's 700 MHz B block, which Verizon doesn't currently use, according to a report from CNET. AT&T said the new spectrum would allow the company to offer 4G coverage to an additional 42 million people across 18 states. The company went on to say that its 4G LTE network currently covers over 225 million people and will cover 270 million people by the end of the year. By the summer of next year, the company plans to complete a substantial build of its 4G LTE network as demand for faster mobile Internet connection continues to grow.
Recent research on AT&T's 4G network has shown it to be the fastest and most reliable source of 4G in the country. A study from TechHive showed that upload and download speeds were faster on AT&T's network than its competitors, and a study from PC Magazine showed that AT&T's network was the fastest across all six major regions in the U.S.
AT&T is also looking to grow outside the U.S. The company has expressed interest in purchasing the British Vodafone after Verizon Communications completes its $130 billion buyout of Vodafone's 45 percent stake in Verizon Wireless. Vodafone is appealing to AT&T due to its wireless holdings across Europe and several key emerging markets. But Vodafone could squash AT&T's interest if it decides to expand into fixed-line services like broadband and cable so that it can begin offering bundled services packages, which have been popular in Europe.
In addition to the cash, AT&T gave Verizon Advanced Wireless Services spectrum licenses in Fresno, Los Angeles, Phoenix, Albuquerque, and Portland.
Follow Jacqueline on Twitter @Jacqui_WSCS
Don't Miss: Icahn Buys More 'Extremely Cheap' Apple.