AT&T Institutes a New Plan to Compete with T-Mobile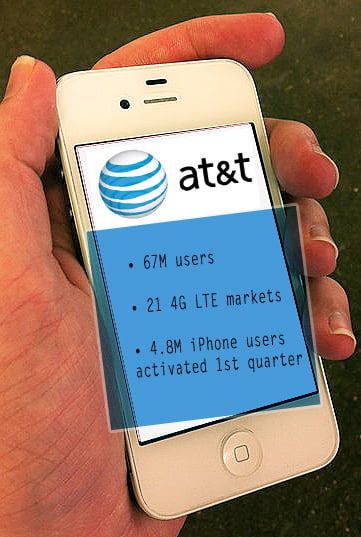 Customers who pine after the newest phones will be glad to hear about new plans from carriers, such as AT&T (NYSE:T), that allow them to upgrade devices much more frequently.
AT&T has already instituted a plan that let customers trade in for a new device each year and pay monthly installments for tablets and phones. Previously, customers had to stick with a device for two years before it could be traded in for a discounted device.
AT&T's announcement came on the heels of one by T-Mobile US (NYSE:TMUS), which stated it was offering customers the option to upgrade their devices as often as twice a year.
Competition is heating up between T-Mobile and AT&T following an unsuccessful merger attempt by the two in 2011. At the same time, AT&T, the second largest provider in the market, is also losing market share to the bigger Verizon Wireless part of Verizon Communications (NYSE:VZ), which is also considering a similar plan.
According to the Denver Post, Jennifer Fritzsche, a Wells Fargo analyst says that this kind of plan has been working well for T-Mobile, and it should benefit AT&T too.
The plan, titled AT&T Next, will charge consumers between $15 and $50 per month depending on the type of device. AT&T is not going to make customers pay an upfront fee like T-Mobile does either.
Previously, AT&T gave customers phones at huge discounts, but made it up with the two-year contract that consumer had to sign. With the new plan though a customer signs a 20-month installment plan for the phone, but if the device is traded in within that time the rest of the payments are waived. Furthermore, consumers can still stay with the old two-year contract plan if they want. This is the latest attempt by mobile providers to attract more customers in an increasingly competitive market.