AT&T Is Giving Up on Europe for Now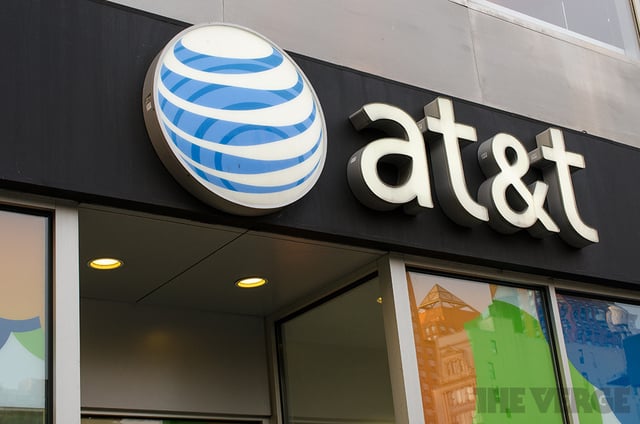 AT&T (NYSE:T) has given up on plans to purchase assets belonging to the British telecom company Vodafone (NASDAQ:VOD) — at least for the moment. In a statement filed with the UK's Panel on Takeovers and Mergers on Monday, AT&T said that, "At the request of the UK Takeover Panel, AT&T confirms that it does not intend to make an offer for Vodafone." Now, AT&T is prohibited from making an offer for Vodafone within six months of making the announcement.
Rumors first surfaced that AT&T was interested in Vodafone back in the fall, when it was announced that Vodafone was selling its 45 percent stake in Verizon Wireless to Verizon Communications (NYSE:VZ). Then at the end of September, AT&T CEO Randall Stephenson told investors that he doesn't believe U.S. regulators will allow any further consolidation in the U.S. wireless industry and that the company was interested in exploring options in Europe.
Europe is an appealing place for telecom companies at the moment because 4G networks are beginning to be built there to provide Europeans with the same fast network service that is already common in America, and the European economy is showing signs of recovery. But there are several obstacles to AT&T's plans to invest there.
The European telecom industry is faced with ever changing and confusing regulations. The National Security Agency scandal from earlier this summer has left a bad taste in the mouth of Europeans, who weren't happy to find out they were being spied on by the NSA. Concerns about surveillance by the U.S. government may put a stop to European expansion for American telecom companies.
Vodafone has also kept pretty mum about whether it'd be open to such a deal. The company is getting $130 billion from the sale of its Verizon stake, and in November, CEO Vittrio Colao said the company plans to use its cash to continue expansion in Europe. As to whether the company would be willing to sell any parts of its European business — "We have a strategy and we are putting a lot of money into it, but if somebody comes and says, 'You have really beautiful assets,' then I will agree," Colao said. "We have beautiful assets."
One banker who spoke to Reuters said that AT&T still plans on making a bid for Vodafone's European assets, but it wasn't quite ready to bid at this time. Reuters said there would be many advantages to delaying the purchase, including more time for AT&T to look at other European assets, time to allow the Verizon deal to go through which will allow AT&T to better determine Vodafone's value, and time to better understand the changing landscape of European telecom regulation.
AT&T is decidedly bitter about an attempted purchase of T-Mobile US (NYSE:TMUS) that was blocked by regulators back in 2011. The company even abandoned rumored plans to buy Dish Network (NASDAQ:DISH), as it believes regulators will also be strict about consolidation between wireless phone and television services. If AT&T is frustrated with anticompetitive measures in the U.S., then expanding to a region where there's even more scrutiny on how companies use their wireless spectrum seems counterintuitive.
Reuters said that there are currently reforms to the telecom industry under debate in European parliament and elections in May will replace some of the head regulators that oversee the sector. AT&T could be waiting to see whether European governments make changes to restrictive anticompetition laws before making a big investment across the pond.
More From Wall St. Cheat Sheet:
Follow Jacqueline on Twitter @Jacqui_WSCS