AT&T Is Looking for Growth Answers in Europe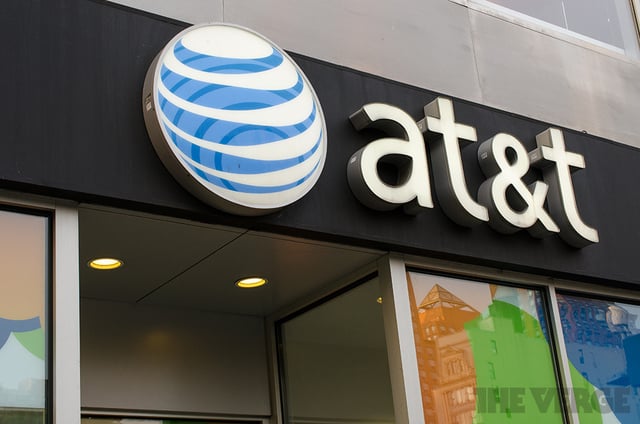 In an effort to keep up with Verizon Wireless (NYSE:VZ), AT&T (NYSE:T) explored potential deals in the past two months, even considering buying part of Telefonica SA (NYSE:TEF).
AT&T doesn't see much room for expansion at home, and thus approached Spanish authorities to discuss buying a potential 29.9 percent stake in Telefonica. According to Bloomberg, the world's second-largest mobile operator was denied, causing them to pursue deals in the United Kingdom and Latin America.
"Their ability to expand in the U.S. is pretty limited in terms of any significant acquisitions," said David Heger, an analyst at Edward Jones & Co. "You can have an opportunity to buy into Europe while things are pretty beaten up. They'd be positioned for whenever the economy finally improves."
AT&T's Chief Executive Randall Stephenson believes Europe is ripe for the taking, should his company choose to go that route. They are still reportedly interested in buying stakes in Telefonica and Vodafone (NASDAQ:VOD). Additionally they are looking at EE, a U.K. joint venture of France Telecom SA and Deutsche Telekom AG.
However, there still remains a lot of uncertainty in Europe's financial stability, causing concerns over any purchases. Heger commented that Europe's financial woes make it a "sinking ship. Overall, I'm more negative than positive," he said.
Before AT&T moves forward on any deal with Telefonica, they will first want to consult with Carlos Slim, the Mexican telecommunications billionaire who competes with Telefonica through his wireless operator America Movil SAB (NYSE:AMX) and also has a strong relationship with AT&T.
"Regulators in Latin America might have some concerns if America Movil's strategic partner was also buying a stake in Telefonica," Walt Piecyk, an analyst at BTIG LLC, said.
And so, AT&T trudges on with their quest to purchase a stake in any company that will help them expand. What started with an attempted takeover of T-Mobile in 2011, a venture that would have formed the largest wireless company in the U.S., continues with smaller endeavors.
Don't Miss: Did Apple Just Double iPhone 4 Sales in China?