AT&T Keeps Magenta, Expands Aio Nationwide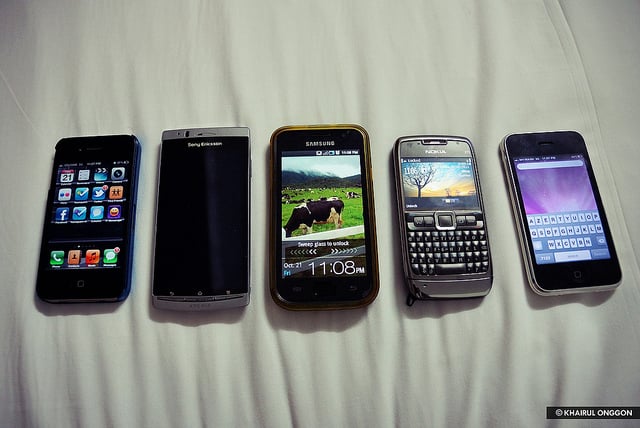 AT&T (NYSE:T) is expanding its Aio Wireless prepaid service to become available nationwide in the next month with the hopes of scooping up a bigger share of the no-contract wireless market.
"Aio expects the service to roll out in multiple markets across the U.S. over the next year, with an initial launch today in select stores in Houston, Orlando and Tampa, and with additional stores in these three markets opening in the coming weeks," the AT&T subsidiary said in a statement.
Aio claims that it "makes prepaid wireless easy," offering a choice of three different plans that cost between $35 and $73 per month. The company offers smartphones, tablets, and feature phones from companies like Samsung (SSNLF.PK) and Nokia (NYSE:NOK). AT&T already offers prepaid service through its GoPhone brand but is looking to create a more separate entity for prepaid service with Aio, according to a report from AllThingsD.
The move to expand Aio certainly won't make T-Mobile (NYSE:TMUS) happy. T-Mobile has already sued Aio over the company's use of a similar magenta-like hue, which T-Mobile claims it has a patent on. T-Mobile is seeking to stop Aio from using the color in its logo and demanded that the AT&T subsidiary hand over profits it believes were dishonestly obtained.
"Aio, which — out of all of the colors in the universe — chose magenta to begin promoting no-contract wireless communications services in direct competition with T-Mobile," T-Mobile said in the suit, seen by AllThingsD. "AT&T's subsidiary's use of magenta to attract T-Mobile customers is likely to dilute T-Mobile's famous magenta color trademark, and to create initial interest confusion as to the source or affiliation of AT&T's subsidiary's business."
T-Mobile and AT&T have been publicly battling since a merger between the two failed in 2011. T-Mobile recently launched an upgrade plan allowing customers to get new phones as quickly as every six months, a big increase from the industry standard of only allowing upgrades every two years; soon after, AT&T introduced a similar plan. Now, whether or not Aio stole the color magenta, AT&T is looking to steal T-Mobile prepaid customers as it expands Aio nationwide.
Follow Jacqueline on Twitter @Jacqui_WSCS