AT&T Surveillance Report Plan Isn't Silencing This Notable Shareholder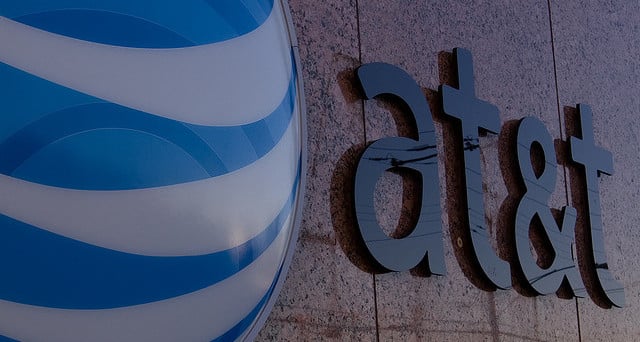 New year, same problem. Telecom companies like AT&T (NYSE:T) and Verizon (NYSE:VZ) are still navigating significant criticism for keeping consumers in the dark over government agencies' surveillance of customer information, but now, New York's state comptroller is ready to do something about it.
In December, in response to increasing pressure from shareholders, AT&T promised to publish a semiannual summary of the information requests it receives from law enforcement agencies. The Dallas-based company certainly isn't the only telecom giant that has fielded significant pressure to become more overt about its information-sharing procedures, but AT&T shareholder activists have been especially vocal about restoring the public trust of customers, and the company hoped the report would assuage concerns.
The semiannual rundown initially seemed like a reasonable plan, but New York State Comptroller Thomas DiNapoli believes otherwise. In a letter DiNapoli's lawyer penned to securities regulators this month, it's clear the official still believes AT&T's report will not provide the sufficient amount of information it needs to, and he's asking for more info.
According to Reuters, DiNapoli oversees the $160.7 billion New York State Common Retirement Fund, which owned 15.7 million AT&T shares as of November. That's why the lawyer is keen on making sure AT&T effectively finds a way to restore public confidence — DiNapoli believes AT&T could go down easily if it tampers with the trust of its most loyal customers.
DiNapoli penned a letter to securities regulators dated January 6. Per Reuters, the letter reopens the debate AT&T had hoped to settle in December, and it is clear shareholders are still not satisfied with the company's efforts to get its privacy concerns under control. The national discussion over privacy, precipitated by revelations of former National Security Agency contractor Edward Snowden, is still alive as ever.
According to Reuters, DiNapoli wants to ensure AT&T provides important details in its semiannual report that help mitigate consumer anxiety over what information is being shared with government officials. The New York state comptroller wants details as specific as the number of calling records or requests received from foreign governments on calls by religious dissidents. DiNapoli's attorney maintains in the letter that leaving out such specifics in the report  "would fail to address its essential objectives of restoring public trust."
The letter comes after DiNapoli and other privacy advocates already pressured AT&T in December to come out with shareholder resolutions at its springtime shareholder meeting. The resolutions demand that AT&T provide more details of customer information sharing and explain that the tie between technology companies and government agencies could hurt AT&T in the long run because customers could easily lose faith in carriers.
Reuters reports that AT&T initially sidestepped shareholder requests by promising to publish semiannual reports, but shareholders are still not done fighting. The Securities and Exchange Commission is expected to rule on the requests in the coming weeks, and then AT&T and its shareholders will have to come to terms with the future privacy policies of the company.
More from Wall St. Cheat Sheet: