AT&T Wants T-Mobile Customers to 'Upgrade Their Mobile Lifestyle'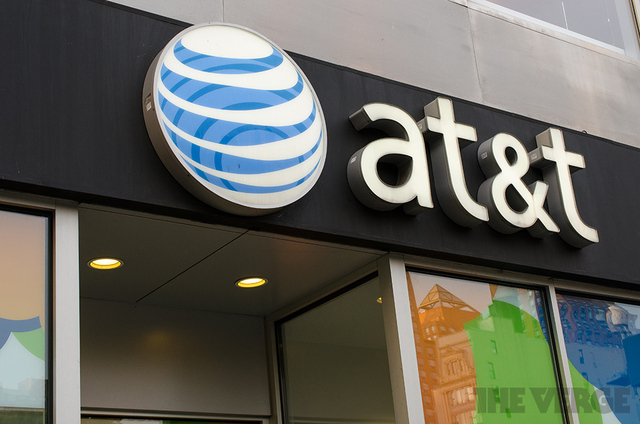 The feud between AT&T (NYSE:T) and T-Mobile US (NYSE:TMUS) is getting nastier, with the introduction of a deal from AT&T that goes live on Friday. AT&T is offering former T-Mobile customers up to $450 in credit for devices and services when they switch from T-Mobile to AT&T, according to a statement released by AT&T.
"Beginning Jan. 3, under the limited-time offer, T-Mobile customers who switch to AT&T can trade-in their current smartphone for a promotion card of up to $250, which can be used toward AT&T products and services. Trade-in values will vary based on make, model and age of the smartphone, but many of the latest and most popular smartphones will qualify for a value of $250," AT&T said. Switching service to an AT&T plan, purchasing a device from AT&T at full price, or activating a device that is currently owned on AT&T's network will make customers eligible for an additional $200 credit per line.
AT&T said the deal is designed to help T-Mobile customers "upgrade their mobile lifestyle." The two companies have been in a vicious feud since AT&T's failed attempt to take over T-Mobile in 2011.
T-Mobile advertises itself as the "un-carrier," offering different types of plans with more flexibility than many of its large competitors. AT&T has copied many of T-Mobile's new initiatives, but with the added heft of its larger network.
T-Mobile CEO John Legere has been aggressive in his belief that T-Mobile offers service to its customers that's superior to larger wireless companies. "T-Mobile's Un-Carrier approach is resonating with consumers," he said during the company's third-quarter earnings call. "We added more than 1 million customers and led the industry with 643,000 branded post-paid phone additions because we are fixing the things that drive customers crazy."
AT&T and T-Mobile have taken shots at each other with prepaid options and upgrade plans. T-Mobile's prepaid brand, MetroPCS, and AT&T's Aio directly compete in many of the same cities, and T-Mobile has accused AT&T of stealing the color magenta to use in promoting Aio. After T-Mobile unveiled its Jump early upgrade plan this summer, the other major wireless carriers promptly copied T-Mobile to offer similar options to their customers.
Now it remains to be seen how T-Mobile will respond to the latest blow from AT&T.
More from Wall St. Cheat Sheet:
Follow Jacqueline on Twitter @Jacqui_WSCS