AT&T Wants Vodafone After Verizon's Done With It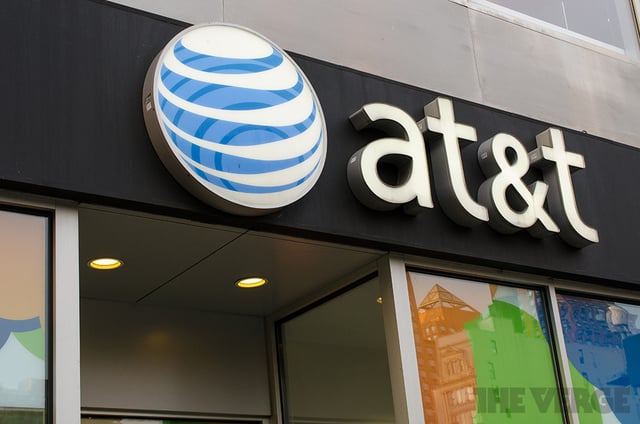 On Thursday, British wireless carrier Vodafone (NASDAQ:VOD) confirmed that it's in talks with Verizon Communications (NYSE:VZ) to sell its 45 percent stake in U.S. carrier Verizon Wireless to Verizon Communications, which would make the American company the sole owner of America's most profitable wireless carrier. Now, Bloomberg reports, Verizon competitor AT&T (NYSE:T) has expressed interest in buying the Vodafone assets that remain if the deal goes through.
According to the report, AT&T has been looking to buy assets in Europe for awhile. People familiar with the talks said that AT&T wants to remain focused on wireless and would lose interest if Vodafone chooses to pursue cable or fixed-line businesses in order to start offering bundled packages that include cable and broadband along with wireless phone service. An analyst cited by Bloomberg guessed that AT&T would pay around $124 billion for what's left of Vodafone after Verizon buys the company out of Verizon Wireless.
AT&T is interested in expanding to Europe, as the continent has recently begun installing 4G networks that have been available in the U.S. for some time. Vodafone is also one of Britain's most global companies with assets all over the world, which would fit into AT&T's global strategy, according to another analyst cited by Bloomberg.
People familiar with the matter have said that Verizon could pay $130 billion to buy Vodafone out of Verizon Wireless, which would make one of the biggest business deals in the last decade. Sources have said that Verizon is already looking into financing the deal, approaching six different banks to raise $10 billion from each. But, nothing has been set in stone quite yet, as Vodafone said in a statement that, "There is no certainty that an agreement will be reached."
After the announcement on Thursday, analysts speculated that Vodafone would use the cash from the deal to acquire some smaller wireless companies in Europe to revive its struggling businesses that have been hit hard by the economic downturn in the region and pour cash into its more profitable ventures in emerging markets like Africa. So now Vodafone is left with a big decision: to buy more assets and expand into offering increasingly popular bundled services or be bought by AT&T.
Follow Jacqueline on Twitter @Jacqui_WSCS