AT&T Will Help Juice Samsung Galaxy S4 Sales at Launch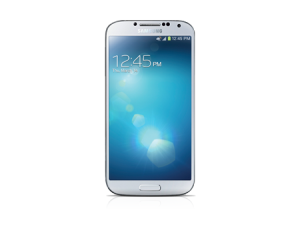 AT&T (NYSE:T) has a launch date for Samsung's Galaxy S4 online but it may not be the April 23 date everyone was hoping for. A number of tech websites including GSM Arena, Android Central and Engadget have reported that AT&T moved the shipping date for Galaxy S4s to April 23rd from April 30th. However, the page on AT&T's website that these stories cite says April 30th once again.
The Galaxy S4 is a highly anticipated smartphone that builds on the success of the S3. CNET's review of the S4 went so far as to say that the phone "sets itself even farther apart from the iPhone." The S4 features Google's (NASDAQ:GOOG) Android 4.2.2 "Jelly Bean" operating system, a quad-core processor and a 5 inch screen that actually surpasses 1080p HD in resolution. There are more pixels on the Galaxy S4′s screen than in most top-of-the-line television sets. It also has the physical ability to run on every cellular network in the US. The question is: Who gets it first?
It looked like AT&T was actually going to come out on top with the earliest release date this time. When the Galaxy S3 came out, AT&T got it last in the US. As of today,  the release date says April 30, 2013 on the pre-order pages for the S4 on AT&T's website. Without a contract, the smartphone costs $639.99. A two-year contract brings the price down to $199.99.
Other wireless carriers like Sprint (NYSE:S), T-Mobile and US Cellular are expected to start shipping their Galaxy S4s between the 23rd and 27th of April. Verizon Wireless (NYSE:VZ) will not start shipping the new Galaxy smartphone until May, according to CNET. While it seemed to take forever for AT&T to get the Galaxy S3, the company should have it in its customers' hands at just about the same time as everyone else. This will help Samsung maximize its sales while the buzz is fresh.
Now check out how Apple and Google Geek Squads Are Pushing Out These Partying Bankers.