AT&T Won't Get Vodafone's 'Beautiful Assets'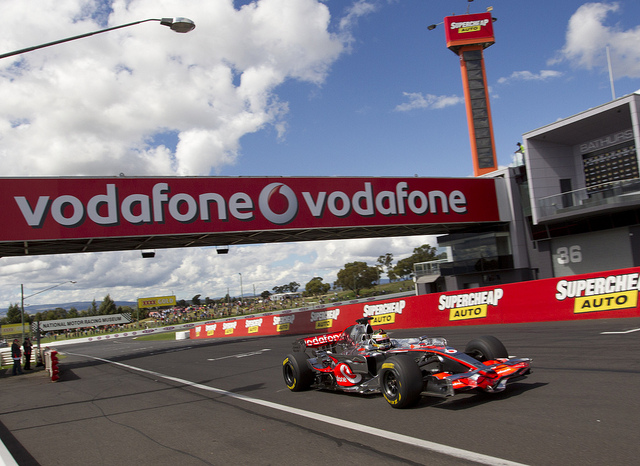 Vodafone (NASDAQ:VOD) is set to get $130 billion from Verizon Communications (NYSE:VZ) in the first-quarter of next year when Verizon buys Vodafone's 45 percent stake in Verizon Wireless. The big question now is: what's Vodafone going to do with all that cash?
For now it appears as though the company will use the money to continue expanding and reviving its European businesses, which have been hurt by the slumping European economy. According to CEO Vittorio Colao, who spoke at an investor conference in Barcelona on Wednesday according to Bloomberg, Vodafone will use the cash to grow its network in Europe and around the globe. The company is planning to invest $11.3 billion on improving its network through 2016 — increasing 4G service across Europe, and building land-line and mobile networks in emerging markets.
The second big question in the wake of the deal: is Vodafone receptive to selling the rest of its assets, too? AT&T (NYSE:T) in particular is interested in the answer. It's been rumored that AT&T would make a bid on Vodafone's European wireless holdings after the Verizon deal is completed since the Verizon deal was announced back in September. At the beginning of the month, AT&T reportedly got more serious about the prospect of buying some of Vodafone, as reports came out that AT&T is closely reviewing which of Vodafone's assets it would be interested in.
According to Colao, Vodafone has a strict 'you can look but don't touch' policy when it comes to those expanded holdings in Europe that AT&T has been eyeing. "We have a strategy and we are putting a lot of money into it, but if somebody comes and says, 'You have really beautiful assets,' then I will agree," Colao said. "We have beautiful assets."
While that was a pretty noncommittal way to say that Vodafone's not interested in giving up its holdings outside Verizon, it does seem as though Vodafone's set on following through with its current plans. Colao also told reporters at the conference that the company will spend the next five years expanding bundled services of television, Internet, and phone service across Europe through a mix of acquisitions and partnerships.
Previous reports have said that AT&T would lose interest in Vodafone if the company decided to expand into bundle packages; so perhaps AT&T doesn't think Vodafone's assets are so beautiful anymore anyway.
Follow Jacqueline on Twitter @Jacqui_WSCS
Don't Miss: Here Is Why Some Tech Companies Aren't Loving Amazon.