Bieber Funds the Rise of #SelfieNation With App: Shots of Me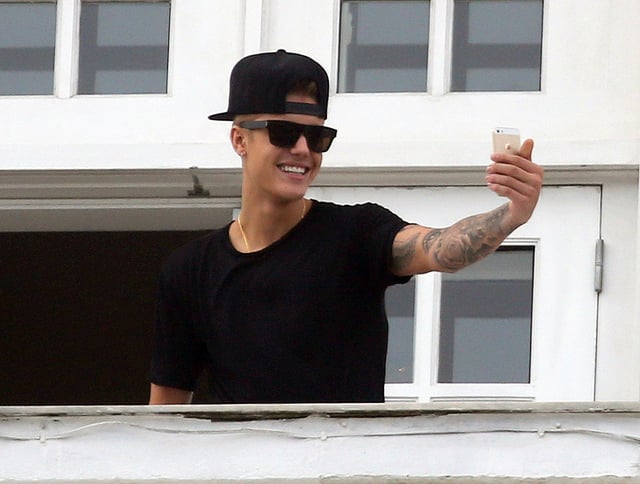 Thanks to the help of Justin Bieber, the world just got a little weirder. According to The Verge, the pop star recently helped roll out a new mobile app and social network that allows teenagers to share their self-taken pictures, or "selfies," with other friends without risk of facing cyber-bullying. The app, Shots of Me, is now available on iOS devices and was created by RockLive with the help of Bieber's funding. The celebrity is supporting the app by contributing $1.1 million to its launch, and the new social network's creator also hopes that Bieber's visible support will help draw users from his 47 million Twitter (NYSE:TWTR) followers and 57 million Facebook (NASDAQ:FB) fans.
Shots of Me works by displaying a full screen list of self-taken pictures, and then displaying menu options that help users find friends they know, people they want to follow, view their own profile, and send messages to other followers. The app is distinct from other photo-sharing services because unlike platforms like Instagram, comments on Shots of Me are restricted, and there is no way for a user to publicly express an opinion on someone else's selfie.
This goes along with the ultimate goal of the app which is to facilitate social networking but keep cyber bullying at bay. Bieber has spoken out many times against the issue, explaining that he, too, was once a victim of bullying, and his investment in the app evidences his support for a safe place for users to go to put up a picture and not face an onslaught of personal attacks. Of course, if someone is really trying to avoid a cyber insult, he or she could avoid putting up a picture of one's face in the first place, but most teenagers these days are pressured otherwise.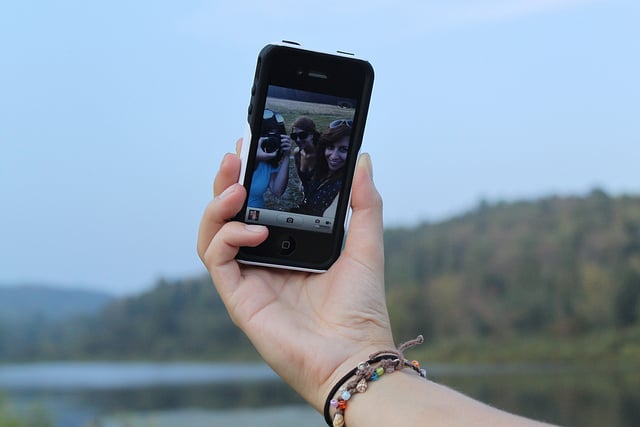 In addition, according to The Verge, another thing that sets Shots of Me apart from other photo-sharing apps is that a user's image must be captured in-app, rather than taken with an iOS device's camera, filtered, and then imported in. Only the front camera can be used, which makes the images lower-quality and more grainy, but they also stand apart from some of the more unrealistic photos that users now share on Instagram and other apps. RockLive's CEO John Shadidi maintains that the selfies are much more interesting than "looking at coffee or salad" in fine detail.
As of now, it doesn't look like Bieber has yet debuted his face on Shots of Me, but that time will likely come as long as the new app can compete with the likes of similar plugs like Frontback and Selfie. Both photo sharing services are similar to Shots of Me, but this latest app has Justin Bieber on its team. The app is free, and as aforementioned, only available on iOS devices. Who knows, if it gains popularity, it might be coming to all smartphones near you.
Don't Miss: Gene Munster: Apple Will Soon Control Your Home.