Big Google Gmail Changes Coming?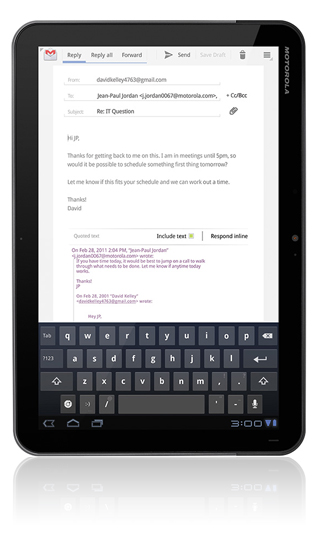 Google (NASDAQ:GOOG) had a major overhaul of Gmail a little over a year ago, but the company may be looking to redesign it. Android Police reported on a new look for Android spotting a navigation drawer in graphics during a session with Google.
The new change that might be incorporated into Android would mimic the design for iOS and Sparrow, which is a mail client that Google acquired last year.
It makes sense to do an overhaul for Android, but one is also planned for iOs and desktop, according to The Next Web. The Next Web had screenshots showing that Smart Labels that first came out in 2011 will become tabs at the top of the inbox.
These changes may make Gmail a lot tidier. This design could also make it easier for those who tend to have a lot of labels and are trying to navigate between them. There might also be other changes that Google will roll out.
Google may also be making changes to Gmail soon by linking it with Google Wallet. Users with Google Wallet accounts will see a dollar sign next to the attachment paperclip. This will allow the users to send funds through email.
Don't Miss: Google Sets Sights On Amazon's E-Commerce Empire.