Bitcoin Black Friday: Alternative Shopping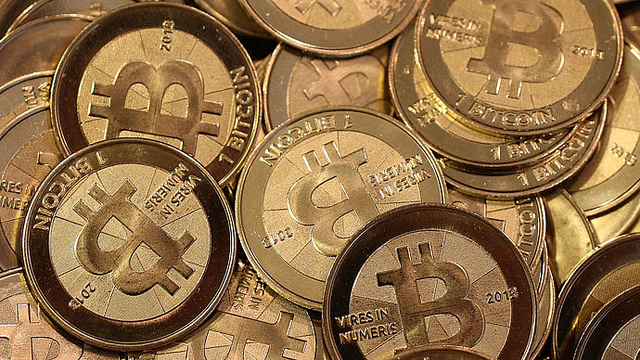 Digital currency Bitcoin isn't going to be left in the cold on the biggest shopping day of the year. Bitcoin has created a website called "Bitcoin Black Friday," where more than 400 retailers are offering discounts for purchases made with Bitcoin, although the retailers participating show that Bitcoin still has a ways to go before becoming accepted in the mainstream.
Deals posted on the Bitcoin Black Friday site include $100 off a ticket to space on the Virgin Galactic, free lights with the purchase of a Christmas tree, free shipping on Sriracha bacon lollipops, and tons of Bitcoin merchandise like T-shirts and coffee mugs.
A report from TechCrunch points out that although 441 is an impressive number of retailers to get on board with the virtual currency, none of the participants are exactly mainstream or what most people would be looking to buy on Black Friday. Although Bitcoin has received a lot of media attention lately — publicity helped push the currency to trade over $1,000 on Wednesday — it's still far from being widely accepted.
The premise of Bitcoin is that it's a decentralized, digital form of currency that operates without the authority of a central bank or government — in effect, a sort of rebellion against strict monetary policy. Some call it the future of currency while others believe it poses a threat to financial stability around the globe.
Though Bitcoin users like the anonymity that comes with using the digital currency, many have pointed out that such anonymity leads to using the currency for illegal activities like money laundering and purchasing drugs. Another downside to the currency is its volatile price, which can be seen with its recent meteoric rise.
Bitcoin gained a big step toward acceptance during a Senate hearing on digital currency held last week. Many had expected the hearing to focus on how the government needs to police the use of such currency, but Bitcoin's leaders managed to convince even their biggest opposition that there's a future for digital money.
While the government may be warming to the idea, mainstream America and major corporations have not yet gotten there. TechCrunch reports that Google (NASDAQ:GOOG), Amazon (NASDAQ:AMZN), and eBay (NASDAQ:EBAY) all have their own payment methods to push and therefore won't likely adopt the crypto-currency unless it becomes popular enough that they have to.
Follow Jacqueline on Twitter @Jacqui_WSCS
Don't Miss: Battle of the Black Friday Sales: 8 Must-Have Items.