Bitcoin Is Cashing in on These New Partnerships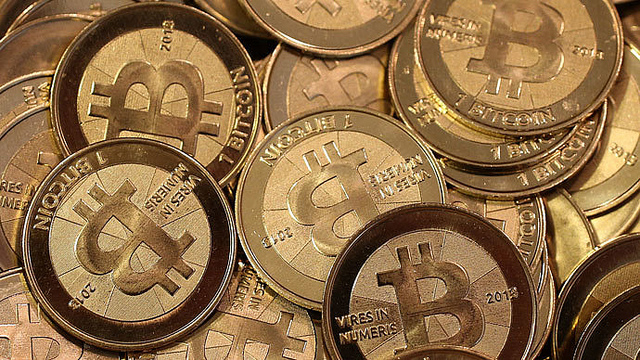 Bitcoin, the popular virtual currency that functions without oversight of a central authority, won a major boost Thursday when CheapAir.com announced that it would begin accepting it for the purchase of flights, and the University of Nicosia agreed to take it in exchange for tuition payments.
According to USA Today, Bitcoin was launched in 2009, and it functions as a decentralized digital currency that is traded from person to person. It is unlike traditional currency in that it isn't traded through banks and has no issuing or regulating country, but some expect it to continue growing in popularity as businesses move into a new global economic era.
A variety of businesses that already employ Bitcoin include the dating site OkCupid and the blogging site WordPress. CheapAir.com and the University of Nicosia were the latest to jump on the virtual currency bandwagon when they signed up on Thursday. CheapAir.com CEO Jeff Klee said in a statement: "I'm excited about it. I'm anxious to see how popular it comes as we get the word out. We expect people to come to us specially because they use Bitcoin."
The University of Nicosia, on the other hand, is based in the capital of Cyprus, and it is ready to accept tuition payments in Bitcoin. The school plans to offer studies in digital currency in its spring semester, and Christos Vlachos, the university's CFO, called digital currency "an inevitable development" that will lead to to future innovation in a variety of fields, according to USA Today.
Bitcoin has made headlines lately not only because of its new deals but also because of the attention it has gotten from Congress as lawmakers work to determine whether the virtual currency needs regulation. USA Today reports that Bitcoin got a bad rap when federal agents busted Silk Road, a website trafficking in illegal drugs that required customers to pay in Bitcoin, but lawmakers said Monday that "criminals always will seek to take advantage of new technology."
Bitcoin remains legal and without regulation, and with that verdict from Congress, it has the potential to go even more mainstream. The problem with the currency is that its value is erratic, trading at $13 in January and surging as high as $900 in recent weeks, but CheapAir.com is navigating that difficulty by employing a vendor, Coinbase, that will administer the payment system and protect the online travel agent from currency risk.
CheapAir.com's CEO is reportedly excited about the future of Bitcoin, but he acknowledged to USA Today: "It's a great concept, but it needs to get traction. You need to be able to buy a lot of things for it to be useful and valuable. If you have a lot of people accepting it, it because a useful and legitimate form of payment."
Don't Miss: Google Adds HBO Go to Its Chromecast Playlist.