BlackBerry Announces New Partnership With Foxconn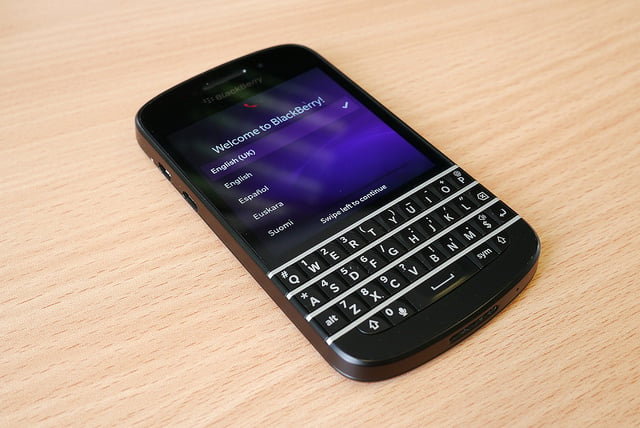 BlackBerry has announced a partnership with Foxconn in the manufacture and distribution of electronic devices to developing nations, Bloomberg reports. The deal seems like a perfect fit between the two companies. BlackBerry traditionally has fared well in terms of its software, but it has struggled in virtually every other aspect of the business. Foxconn excels at manufacturing hardware, and also specializes in supply chains and delivery for maintaining proper inventories across the globe. The two companies have chosen emerging markets as their primary target for the devices, attempting to expand into newer areas in regions where BlackBerry has done comparatively better.
However, there are concerns about whether sufficient demand exists in emerging countries to warrant the partnership. In addition, because profit margins are so lean, it can be difficult to make significant amounts of money by selling only to those markets. John Chen, BlackBerry's new CEO, has said that he would be happy to break even on the initiative, at least at the beginning.
BlackBerry is coming off of one of the roughest quarters in the company's history. Its projected buyout by Fairfax was stillborn. The company's losses in the third-quarter were 67 cents a share, far worse than the 46 cents expected by most analysts. In addition, the company reported sales of just under $1.2 billion, significantly below the $1.6 billion estimate, which would have been approximately what the company executed in the second quarter of 2013. Chen, though, has been unfazed, unveiling a plan to revamp BlackBerry's business.
Chen has highlighted three areas where BlackBerry can thrive, even if its devices division has been tanking. BlackBerry's QNX software has been called its best area. The software is essential in machine-to-machine communications, already being used by many automakers. With many more partners in the works, Chen is optimistic about the future of the software. However, BlackBerry may have trouble making large sums of money off of the product, as it has to catch on much bigger than it currently has before it would comprise a significant percentage of the company's revenue.
Another field that BlackBerry has been exploring is its messaging app. With a high percentage of users of the app using it every day, Chen has claimed that it has significant advantages over other messaging and social media apps. The problem of monetization still looms over the initiative, though.
The final field that Chen has pointed to is BlackBerry's enterprise software, which has actually been part of the core of the business for some time now. The problem is that the company's new Enterprise Service 10 technology has been slow to pick up adapters. With many companies thinking that BlackBerry is a dying name, they have been quick to jump ship when the opportunity presents itself. Thus, BlackBerry has picked up the problem of customer retention as well as the ever-present problem of acquisition. All in all, Chen faces one of the more difficult challenges in corporate America moving into the new year, but the partnership with Foxconn is a great place to start for Blackberry.
More From Wall St. Cheat Sheet: