BlackBerry Calls Chen in From the Bullpen, Discloses Bond Investors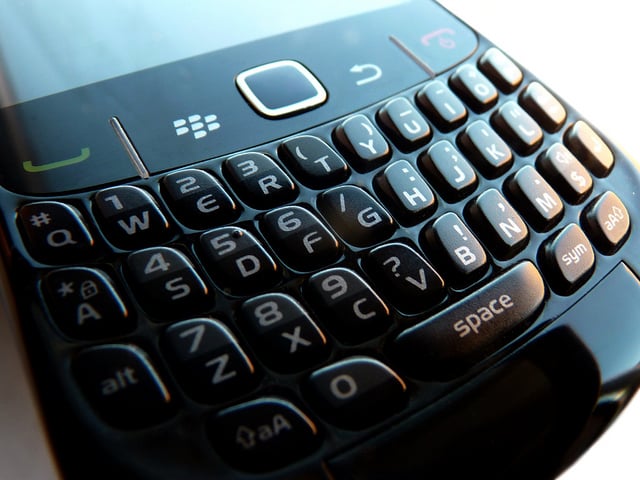 BlackBerry (NASDAQ:BBRY) provided more details about its $1 billion bond deal in a filing Thursday, and the Canadian company also disclosed the list of backers which will participate in its debt sale.
According to Bloomberg, along with BlackBerry's biggest shareholder, Fairfax Financial Holdings, Qatar Holding LLC, Brookfield Asset Management, Mackenzie Financial Corp., Markel Corp. (NYSE:MKL), and Canso Investment Counsel are also among the list of investors now implicated in the smartphone maker's latest deal. Firms have been leery to provide the necessary funding to a struggling company that has navigated significant corporate turmoil as of late, but according to Sameet Kanade, an analyst at Jacob Securities Inc., the investment may actually turn out especially lucrative.
Even if BlackBerry files for bankruptcy, the debt holders will be the first to access its assets, and on the other hand, if the company's comeback plan works and shares rise, Kanade explains that the debentures can be converted into stock maintaining, "On the downside, you're protected. And on the upside, you could make a killing."
According to Bloomberg, BlackBerry also reported Thursday that John Chen, the company executive chairman and interim CEO, will get $3 million in salary and bonuses, as well as restricted stock valued at $85 million. Chen officially took the helm of BlackBerry Monday, and now fills the shoes of outgoing CEO Thorsten Heins, who will walk away with a termination payment of about $14 million, which is certainly not bad, all things considered, but he was initially promised $22 million. Hein's successor will be eligible for $1 million in base salary and a performance bonus of $2 million, according to the company's filing, and he will also be awarded 13 million shares that will vest over the next five years.
It's an attractive package, but don't forget what Chen is up against. The 58-year-old now somehow needs to take a struggling smartphone maker and resurrect confidence in the company's consumers and shareholders. BlackBerry shares plunged Monday upon the Waterloo, Ontario-based tech giant's announcement that it would forego Fairfax's $4.7 billion buyout bid, and its cash is dwindling fast. The $1 billion bond deal will no doubt buy BlackBerry some much needed time, but if history is any indication, the company needs much more than a couple months on the clock.
If BlackBerry eventually does decide to sell the company, it will need to pay a termination fee to the bond investors that ranges from $135 million to $250 million. Fortunately, Chen has a strong track record of facilitating major company turnarounds — he already orchestrated the same with Sybase Inc. – but some analysts believe that BlackBerry is simply too far gone, and it will be up to the new CEO to prove them wrong.
Don't Miss: Apple Barometer Is Through the Roof Before the Holidays.