BlackBerry Loses Yet Another Exec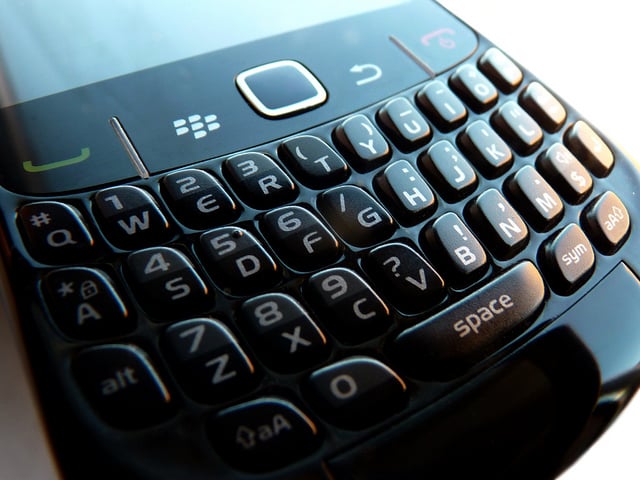 BlackBerry (NASDAQ:BBRY) has confirmed to BGR that BlackBerry Messenger head and Executive Vice President Andrew Bocking has left the company. "I can confirm that Andrew Bocking, EVP, BBM has made the decision to leave BlackBerry. We thank him for his years of leadership and contribution," a spokesperson for the company said in a statement shared with BGR.
What's currently unknown is whether Bocking chose to leave the company or was fired. One source familiar with the matter told BGR that Bocking was fired as BlackBerry is consolidating BBM into its enterprise unit. Another said that Bocking chose to leave and that losing him will be a major obstacle for BlackBerry to overcome as Bocking was hired by an unnamed competitor. Both sources suggested that Bocking was unhappy at BlackBerry, and one even said that he'd replaced his BlackBerry device for an Android phone.
BGR pointed out that BBM was one of BlackBerry's last areas of interest after the massive failure of its consumer smartphone division. New CEO John Chen is working to restructure the company to move away from making consumer smartphones to focusing on enterprise and business customers. Chen has restructured the company into new operating units that bring the company's remaining strengths to the forefront of its operations; Enterprise Services, Messaging, QNX Embedded business, and the Devices business.
BlackBerry's new business structure involves a heavier focus on its enterprise services, which is the company's most successful division. "When it comes to enterprise, we're still the leader. Don't be fooled by the competition's rhetoric claiming to be more secure or having more experience than BlackBerry," Chen said in an article written for CNBC at the end of last year, describing his vision of BlackBerry's future. Other plans include returning to the classic keyboard model that was a favorite among business executives as the keyboard made it easier to hammer out emails on the go.
Along with the restructuring, BlackBerry has been shedding executives like crazy, even letting go singer-songwriter Alicia Keys, who was working as the company's creative director. Former CEO Thorsten Heins was ousted back in November when BlackBerry made the surprise decision to abandon plans to sell itself and instead undergo a turnaround effort. Executive vice president of global sales Rick Costanzo and mergers and acquisitions strategy head Chris Wormald are among the long-time BlackBerry executives who have left the company in recent months.
While many are skeptical that Chen can pull off such a massive turnaround, some believe that it's crazy to bet against the company. Citron Research recently published a favorable report on BlackBerry, putting a $15 price target on the stock and saying that it is completely confident in Chen's ability to turn BlackBerry around by giving up on trying to win back the consumer smartphone market. "It is Citron's opinion that it is suicidal to bet against well-capitalized strong management in the enterprise mobile space," the firm said.
More From Wall St. Cheat Sheet:
Follow Jacqueline on Twitter @Jacqui_WSCS