BlackBerry: Lost-Cause Investment for Canada's Warren Buffett?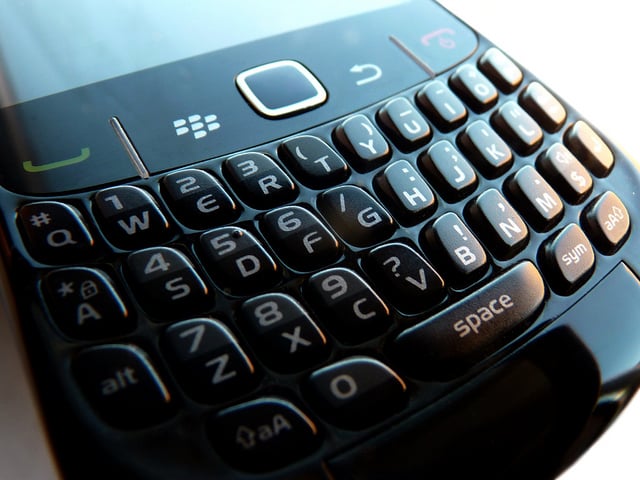 When BlackBerry (NASDAQ:BBRY) announced Monday that it had reached a preliminary deal with Fairfax Financial Holdings to take the company private for around $4.7 billion, it wasn't a complete surprise. Fairfax is BlackBerry's biggest shareholder, and the firm's chief executive, Prem Watsa, stepped down from the board in August, citing potential conflicts of interest and effectively provoking speculation about a possible future deal.
What did surprise consumers and investors was how quickly the deal came together. BlackBerry on Friday announced that it had nearly $1 billion in unsold inventory and was planning to cut 40 percent of its workforce, and then the smartphone maker came out on Monday announcing Fairfax's tentative $9 per share offer.
It is clear that BlackBerry felt compelled to act fast, with its stock plunging 17 percent after Friday's announcement, but its decision was still a marked deviation from the proceeding week's news of launching a new smartphone device — that's what surprised onlookers.
As The Wall Street Journal points out, the deal is far from complete, but that hasn't stopped analysts from weighing the pros and cons of such an agreement. BlackBerry has until November 4 to secure superior offers, but many think the prospect of a more appealing buyout offer is largely unlikely.
That's why the spotlight has now been turned to Watsa, or as many call him, Canada's Warren Buffett. That's because Watsa is known to maintain a long-term view on things, and that mindset is what ultimately helped him grow a once-struggling Fairfax into a $31 billion success story.
According to The Verge, the boss buys into Ben Graham's value investing strategy, and therefore has a history of buying companies with shares that seem undervalued by the market. That's why the prospect of Fairfax taking over BlackBerry is now appealing to some shareholders. Watsa admittedly has little experience orchestrating a deal of this size.
However, he does have personal ties to the company via Canada, and he also has a significant financial stake in BlackBerry, as well. Watsa still believes BlackBerry is "Canada's greatest technology company," and that comeback confidence is what investors need to hear.
If the recently announced deal comes to fruition, Watsa will come under significant pressure to reroute BlackBerry and move once again toward success.
He faces a team of leery shareholders, but The Verge reports that Watsa has already worked to grow confidence by writing to them last week — "The brand name, a security system second to none, a distribution network across 650 telecom carriers worldwide, a 79 million subscriber base, enterprise customers accounting for 90 percent of the Fortune 500, almost exclusive usage by governments in Canada, the US and the UK, a huge original patent portfolio, an outstanding new operating system developed by QNX and $2.9 billion in cash with no debt, are all formidable strengths as BlackBerry makes its comeback!"
And, as it turns out, many shareholders believe him. Watsa has a good relationship with BlackBerry founder Mike Lazaridis, and many are optimistic about a potential scheme the two bosses could cook up. For now, we'll just have to wait and see if Watsa gets that chance.
Don't Miss: Tim Cook Was Right: Apple's iPhone 5S Outsold iPhone 5C.