BlackBerry's Cash Conundrum: Too Little, Too Late?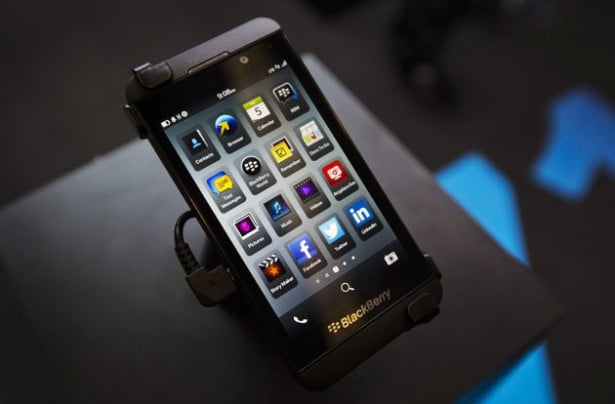 Yesterday, we caught wind of BlackBerry's (NASDAQ:BBRY) surprising plot twist, learning that the struggling Canadian company had abandoned its buyout bid and was instead focusing on a restructuring plan with a new CEO. It was unclear why the smartphone maker would choose to sidestep Fairfax Financial Holdings' $4.7-billion offer, but recent reports are helping clear up the confusion.
According to Bloomberg, it's all a matter of cash — and BlackBerry's lack of it. After abandoning the buyout deal, the Ontario, Waterloo-based company announced its plan to raise $1 billion in convertible debt with the help of its biggest shareholder, Fairfax, and it hopes that this cash will help it last long enough to stabilize itself. Whose idea was that? It was John Chen's, the former chief executive officer of Sybase Inc. who took the helm of BlackBerry Monday. The new CEO believes that BlackBerry can succeed in the long run, but now Chen has to make sure that his new company can even last that long.
That'll be tough, considering Bloomberg's report that BlackBerry's cash dwindled by almost $500 million last quarter, and it still has $2.9 billion in purchase commitments to go. If the smartphone maker's cash keeps shrinking at such a speed, it could be out of luck and investments by the end of next year, and then things could really get ugly. BlackBerry investors caught on to this reality Monday, and led to stocks plunging up to 16 percent early in the week.
Despite investor pessimism, though, Chen still appears optimistic about BlackBerry's future, and Fairfax CEO Prem Watsa has too rejoined the company's board. Watsa maintains his belief that BlackBerry's turnaround plan will start bearing fruit within a year and a half despite its current uphill battle, and he explained via Bloomberg Monday, "We went with the idea that the next three or four or six quarters are going to be tough. We expect the cash to stabilize somewhere then and then pick up — and finance it with enough cash to give us a long runway."
It sounds like a valid plan, but analysts still believe that BlackBerry's dwindling funds could hamper any real comeback success. In addition, whatever the company does, it'll have to do without former CEO Thorsten Heins, because the leader was let go Monday and is now eligible for a $14 million payout, down from his initial $22 million promise.
It was a rocky start to a week that BlackBerry investors anticipated ever since it announced its preliminary deal with Fairfax, as other bidders had until Monday to match those deals, but BlackBerry shares still fared better Tuesday than Monday, and the Canadian company had a couple stock upgrades to thank for the help. For now, BlackBerry will try to stay afloat with the new $1 billion debt sale, but it'll have to act to raise more cash, and it'll have to act fast.
Don't Miss: Are Absurd Ad Expenses Worth It for Microsoft and Apple?