BlackBerry's Interim CEO Drops the "Interim"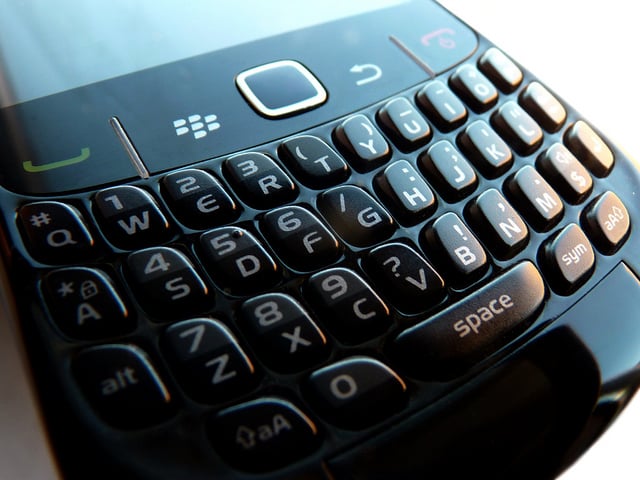 When struggling smartphone maker Blackberry (NASDAQ:BBRY) fired its previous chief executive, Thorsten Heins, in November after abandoning its sale plans, former Sybase chairman John S. Chen was brought in as temporary chief executive until a new CEO could be found. But with the search for a new CEO put on hold until Blackberry is in better financial shape, Chen has now dropped the "interim" label from his title, the New York Times reports.

According to Adam Emery, a spokesman for Blackberry, Chen has now promised to remain at BlackBerry for the foreseeable future. "After earnings, and again in meetings with media and analysts at C.E.S., John said that he would be BlackBerry's C.E.O. until the company is back on solid financial footing," Emery said. "The search for a CEO has been put on the back burner for now," he added.
Chen replaced Heins as chief executive in November after the latter executive's mandate to turn BlackBerry around left the smartphone maker with huge losses and an uncertain future. However, Chen has overseen a series of positive moves for the company, including removing several senior executives, formulating a deal to outsource the design and risk that comes from its handset business, and refocusing BlackBerry's products towards government and corporate users, specifically software, which was once one of its central businesses, the NY Times writes.
Chen has a history of success when it comes to turnarounds. As the former chairman of Sybase, Chen was instrumental in turning the struggling database company around by having the foresight to make an early entry into mobile data systems for businesses. Sybase was then acquired by German corporate software maker SAP in 2010 for $5.8 billion.
Analysts responded positively to the news that Chen would remain with BlackBerry for the time being.
In a note to investors, Wells Fargo analyst Maynard Um wrote, "We view this as a positive, given Chen's previous turnaround experience, knowledge of corporate mobility solutions and the ability to attract talent." However, Um added that it would be important to wait and see Chen's future plans, specifically software pricing, in order to assess whether his ideas will spur upwards momentum for BlackBerry.
More From Wall St. Cheat Sheet: